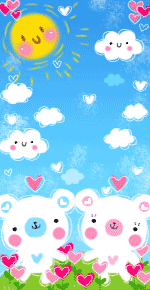 This is a fun little challenging swap for the month of APRIL!!
You'll find an item that costs $3, OR you'll find 3 items that costs $1 each. Your total cost should be $3!!
Try to keep your items right at $3. I understand if you found something that's a little bit more. But this is more of a challenge and so we want to keep it as close to $3 as possible!!
These items must be something your partner can use or like. So please be sure to read over their profile well. Please don't send something on their dislikes. If they say they don't like stickers, don't send them stickers. Or if they don't like cutesy things, don't send them anything cutesy! Please do have respect for your partner in getting things they would really enjoy!
The items you find must not be trashy or cheaply made. Please do try to get great quality items! And yes, there are some awesomely great quality items out there for only a buck (or three)!!
Ideas to find great items that start at just $1: The dollar spot at Target, the dollar sections at craft stores (Michael's, Hobby Lobby, JoAnns, etc), On sale items at various places (Wal-Mart), Dollar Asian/Oriental shops, Ross, etc.
Ideas for stores generally not allowed: General dollar stores like Dollar General, Dollar Tree, Family Dollar...etc. Most of these items here are fairly cheaply made and we wouldn't want our fabulous item we just got for our partner to fall apart quickly!! So try to stay away from these types of stores. There is many really neat stores out there that have items for just a buck or two!
Handmade items are welcome! Just make sure you make something you'd love to receive yourself!
If you decide to make your items, go to flickr or etsy.com and maybe get some inspiration for something cool to make your partner!!
Requirements:
This is open to all members of good standing within the group. Although, please do fill out your profile completely so we can all get ideas on what to send you!
I do reserve the right to ban if I feel you cannot complete the swap at this time.
Please do not flake in my swap. You will be kicked out of the group as well as banned from any future swaps I host and posted in the Swap-bot Flakers group.
Please remember to read your partner's profile for this swap!!!