Let's celebrate the Earth! Earth Day is approaching. Many communities are selecting various days to do their own celebrations, which is great because we really need to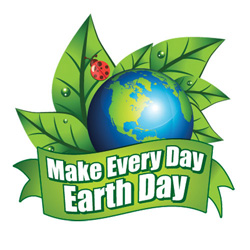 because
.
The official Earth Day is April 22nd, so that is the final day that this swap will be due. You will each have 3 partners and will present each with three images that speak of celebrating the Earth/Earth Day to you. The images can be different or the same for each partner - sender's choice. Please list the name of the swap, and perhaps a comment about why the images you are sending mean something to you.
To post your images, go to the comments section on each person's profile page and enter the following with no spaces between the symbols: ! [ ] ( image location )
Thank you everyone for celebrating the Earth!