Merry Christmas 2022!
Christmastime yet again! I feel like hosting a festive holiday card swap for the occasion :) And what better way to do that than a huge X-mas card swap right here on swap-bot!
10 partners~

sender's choice of STORE-BOUGHT Christmas cards! Boxed? Sure! Hallmark? Go for it! Picked out at the greeting card section from your local grocery store? Awesome! They must be new, store-bought cards though.

Christmas CARDS - not postcards, CARDS - they should be the kind that fold in half and go inside an envelope. [just to be clear here!]

you will have just over a week to get these out!
Inside the cards you're sending, feel free to write about whatever your little heart desires - write about what you're doing for the holiday, warm holiday wishes, talk about that awful fruitcake your aunt Patty makes every year but you still eat it anyways because she's family and you love her...! [Seriously, write about WHATEVER YOU WANT. :D]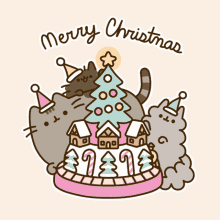 4.95+ rating~

no recent 1s/3s unexplained/not discussed with me

don't flake, it's Christmas. :)