DUE TO THE VIRUS AND mexico´s goberment TOLD TO STAY HOME, I haven´t be able to sent all my mail, so please be patient. THANK YOU
Hello my name is Erika, I am from Mexico City, I am 42 years old, my family is composed of my 2 handsome teenages and my husband, I love my family and I like to have new friends.
I love handcrafts so i like to make them with clay, foami, felt, crochet, etc. And i collect toys like care bears, hello kitty, build a bear, etc, i love the toys too.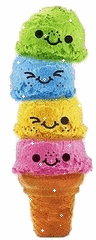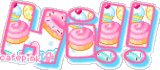 IF YOU DONT RECEIVE THE MAIL PACK, PLEASE FEEL FREE TO ASK ME BY A PRIVATE MESSAGE, I CAN RESEND from Mexico it takes around 7 weeks to arrive to other country my packages, so please be patient please