If you have not received one of my swaps, message me. Give the postal system some time, I ALWAYS send my swaps. I don't take responsibility if the post office loses the swap, but I will RESEND. Just ask. Please, understand. Thank you!
If you are not happy with the rating I gave you, message me. I will gladly change it after we communicate.
Hello!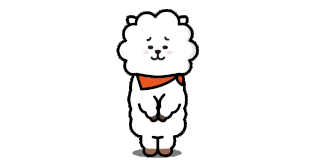 My name is Lorianne and I live in the french part of Canada, Quebec. My native language is French, but I can speak English and a little bit of Spanish. I also want to learn Korean and Russian. I have a little bit of difficulty with my English.
MUSIC
I mostly listen to k-pop, but I also listen to american music. I stan groups like BTS, Momoland, SF9, iKon & Pentagon. I play clarinet and I want to learn how to play piano.
TRAVELLING
I've been to Mexico, Cuba, Sint Maarten, Jamaica, Panama... and others. I want to travel in Europe and Asia, but that will be a project for the future.
MOVIES/TV SHOWS
Walking Dead, The End Of The Fxxxing World, Black Mirror, Orange Is The New Black, The Handmaid's Tale & a french show from my country called Fugueuse are the TV shows that I love to watch. For movies, I like the SAW & The Maze Runner movies. I absolutely LOVE horror movies.
I LOVE...
There are 3 things that I love (the most) to get:
Postcards, tea & washi tape.
I also love very long letters (2-3 pages) since I like it very much when someone puts time in what they do for me.
My preferences (in postcards):
Odd-shaped postcards
Flowers/nature postcards
Food postcards
GOTOCHI postcards
Street view postcards (especially those at night)
LBGT+ related postcards (rainbows..)
Cat postcards
Typical tourist postcards (not MULTIVIEW)
Winnie The Pooh postcards
I DON'T LOVE...
I heavily dislike EARL GREY tea.
I appreciated every thing I get. Even if I only have a letter, I'm happy since the person took their time to write to me.
But don't think that because I appreciated every thing I get, that I want something poorly done.
Anyway, thanks for reading my bio. Hopefully, we can be great friends.
I'm out. Byye!