swapbot is my anxiety reliever, so please don't take this amazing experience away from me. I rate generously and I give people second chances, all I ask for in return is for you to do the same. I NEVER flake. Please rate generously. thank you♡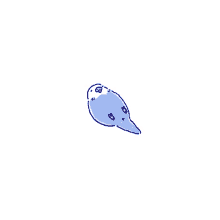 PLEASE READ:
Just a little caution, negativity is not needed here, so please remember to be nice to swappers. Also, if you haven't received my swap at all, it's most likely because it got lost in the mail. If that happens to you, please PM me so we can quickly fix the issue. I post every one of my decorated envelopes on instagram, and I weigh all of them to make sure I have the proper postage for them, so I always have proof of sending. I absolutely hate it when people rate you down over the nit-pickiest things. I am an experienced swapper with almost 400 outgoings on my instagram.
note: I am looking for profile based private swaps OR groups. I'm also very interested in journal swaps/artistic drawings etc.
hey! i'm Chana. I currently reside in WA state, this dreary, yet peculiar place I currently call home. I'm 19, a college student in Flight Attendance, all while being a therapist in training, and i've been penpalling & swapping since 2017. as I currently hold 300+ outgoing's and 300+ incoming's (check my instagram on the bottom of my bio for reference), I love to swap postcards, ATC's, stickers & art. I no longer penpal because I don't have the time to sit at my table and write for 2 hours, so I switched over to something much easier, creative and fun, that being Swap-bot back in 2018. I love love love receiving mail! If you could tell by my username, i'm an absolute bird maniac. I love birds, more particularly parrots. I own 3 budgie's, Eli, Gids, & Tikki! but in my overall life i've owned 10 birds! So receiving bird related things make me extra happy. I have an anxiety disorder, and i'm also a recovering SUI & bulimia - anorexia survivor. So please have patience with me incase I ask you a question, thank you♡

FAVORITE POSTCARDS TO RECEIVE
So..this is on the tippity-toppity of my favorite things to receive. Basically, anything to do with...
Birds (parrots, e.i parakeets, macaw, conure, cockatoo/tiel)
I love birds quite much so I thought i'd get that out there :)
Cats
Cute illustration
Plants (/e.i spider-plant, succulent, foliage, flowers)
Puffins (the bird, lol)
Finches (I LOVE FINCHES)
Polaroid
Digital art print
Digital art prints (cartoon/cute illustrated)
Ducks
Penguins
Ramen
Horses
Fuzzy panda's, fuzzy koala's
Cute dogs (preferably anything except boxers, chihuahua's, great dane, pug, & pitbull). ((BONUS: my favorite type of dog is poodle, bichon frise, border collie and labrador!!))
Fruit; Strawberries, kiwi, mango, apricot, pineapple, banana, water-melon, pomegranate, papaya, lemon
Food illustration (desserts, sweet or savory etc. I just generally love food postcards)
Clowns/circus themed
Cows
Bumble-Bee
Animal crossing
Airplane
Russian Postcard
Strawberry shortcake
THINGS I DISLIKE
KIDDIE/REWARDS STICKERS, OR DOLLARSTORE STICKERS.
I will simply toss or throw out kiddie stickers. I have 0 use for them and about 99% of everyone else on Swapbot dont want them either. :( (note: I do not mind letter stickers, quote stickers, or number stickers)
Skulls, death, blood, witch-craft related stuff, creepy/spooky, & skeletons.
Thick, white filler stickers (not really usable for journaling)
Dark chocolate ( I only like milk chocolate)
Gangster/"swag" related items
Dollar store stationary. Big nope
Pencils--please don't send me any. I have enough :(
USA state/map, Touristy postcards
Ephemera
Literally anything vintage related
CANDY. I hate candy, sweet or sour, I will never eat it and will trash it. Sorry!
Dull colors (I am a COLORFUL person, I love color!)
WISHLIST/FAVORITES
Mint, unused forever stamps ☆
Anything bird/parrot related, but some examples are; stickers, ATC's, picture cut-outs, rubber stamps, charms, trading cards, & postcard. ☆
Sticker sheets,/loose stickers. NO kiddie/reward/teacher ones. (im an avid sticker collector) (bonus: I LOVE stickiiclub stickers) ☆
Sanrio themed stationery or charms. (my favorites are pompompurrin, keroppi, & cinnamoroll!!)
Unused cute illustrational postcards (i.e cats, dogs, birds, food, or cute illustrational art)
Pastel journaling paper / scrapbooking paper ♡
Pictures you took on Polaroids/fuji-film ♡
Scented things (I love coconut, banana, or just anything that deals with sweet scents) ♡
Fruit themed stationery (my favorites are strawberry, banana, & kiwi) { papaya, pomegranate, & lemons + oranges are awesome too } ♡
Photo cut-outs for journaling / magazine cut-outs (I also like the food ones) ♡
Pantone's ♡
Soap (sweet/fruity/food scents) ♡
Facial masks [ if you decide to purchase me a mask, Please check for EDTA, BHT, PEG-100, Sulfates, Diazolidinyl Urea, or anything artificial/preservatives. I'm severely allergic to those :( ]
Polymer clay charms
Mail art (I LOVE IT WHEN PEOPLE DECORATE THEIR ENVELOPES NICELY!!) ☆
Pusheen merchandise
Enamel pins
Journal's / journal pages
Wax seals (ones that you sealed on the envelope already)♡
Chocolate, desserts, etc. I also love cake themed items! ♡
Candles (omg I'm a total candle hoarder; I only collect dessert scented candles and fruity scented ones except citrus. I dislike floral scented candles though!)♡
Snacks (I have no allergens except for artificial ingredients & pork)
Zines ♡
Flipbooks ♡
Washi tape ♡
Valentines themed items
Cute teabags / sweet tea
Egg stationary (yes, I know, its weird)
Address labels ♡
Really fancy ATC's (double the points if its bird related!!) ☆
And last but not least, my favorite colour is creamsicle orange, and pastel pink. I love kawaii themed things too! ☆