My new address is listed in swaps!
⭐💜⭐💜⭐💜⭐
WARNING my flickr pics include spoilers!!!
Now to the goodies!
Why I keep a high minimum rating for swaps I host.
Anything Mario Bros (video games)
Sea turtles, sea dragons, tropical fish
Real postage on envies!
Raspberries
size 11 foot/shoe
Harry Potter
I love the colors purple, teal, red, blue, green
Baking
Mexican Food
baking
Tea (hot preferably, loose or bagged)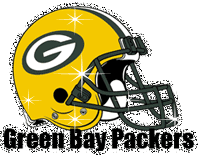 Sam is the love of my life. If you'd like, you can send something for him, he'd love it!
Hot chocolate, coffee, beer
These teams, in this order: Green Bay Packers, Wisconsin Badgers, Minnesota Twins, Milwaukee Brewers, Minnesota Wild
Loves computers, nature, cooking, blue