This was a great swap the first time so I've decided to do a round 2!
I decided to make a Journal Jar to help me with ideas for writing in my journal. Sometimes I just get writers block and need a little inspiration to get me started. Here's where this swap will come in handy!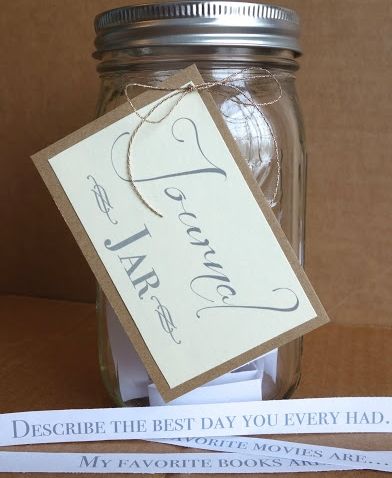 What we'll do: We will each have 2 partners to whom we will send 20 Journal Prompts that we either write or type out and cut into strips.
I'd love to see some nice patterned paper used for this swap or some colored cardstock or even pretty printer paper is fine. It's so nice to look at a jar of brightly colored strips of paper rather than just dull white or pastels! After all, we want this swap to inspire our creative writing!
Examples: *When I was 16...
*Once upon a time...
*My earliest memory
*An Invention I came up with
Etc
I'd LOVE to see some creative prompts - Not your everyday average, "what I did last week" type prompts! Alright .. ready... set...get prompting!!
Swap with confidence!!I will angel if need be.