It's gonna be my 40th birthday soon and I want a bunch of paper crap!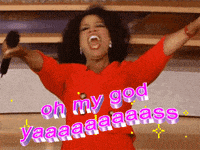 No, but seriously. There's no swap I like more, both for sending and receiving, than a stuffed envelope swap, so let's have a paper party!
We will be swapping 6x9 envelopes stuffed to capacity with all sorts of papercrafting, mail art, collage, mixed media goodies. Stickers, pretty papers, trims, stencils, collage images, die cuts, ephemera, stamped images, embellishments, old photos, fabric swatches----you name it. If it could possibly have any sort of purpose as a crafty art supply, it'll work.
Your envelope needs to be filled with no less than 4 ounces of stuff. Make sure you reinforce that sucker to avoid paper explosions. Send a mix of things, not just one type. All scrapbook paper might be nice, but it's boring.
This is a limited, private swap, meaning I'm only inviting awesome people I've interacted with who I think might like this kind of thing. I'm not going to go into all the usual etiquette reminders. Y'all know.