Bring on the creative fun!!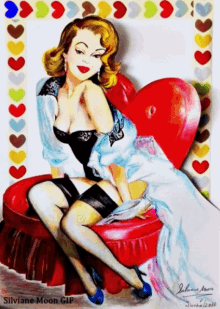 Swap: one (1) NSFW ATC to one (1) partner to make them laugh out loud or just appreciate the lighter side of life!
Adhere to these basic ATC guidelines:
---
Cards will have sturdy/firm backers (140lb. or 300gsm paperboard, minimum)

Cards will measure 2.5 x 3.5 inches (64 x 89 millimeters)

Accept cards in either landscape or portrait orientation (unless otherwise specified)

Understand that acceptable art mediums should include 3 elements but do not use the minimal application of stickers and/or washi tape.

Mail cards using adequate protection (casing, envie, sleeve, etc.)
---
The golden rule of the group: this group will not tolerate harassment of any kind or discrimination. Racism, sexism, homophobia, etc. are not acceptable nor are depictions of cruelty to children or animals. The difference between hilariously inappropriate and creepy/un-fun can be narrow and subjective but my intention is to do the best I can to keep it silly, inappropriate, and fun for good swappers!
Questions - PM me!