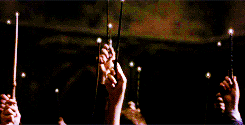 RIP Michael Gambon, forever our Dumbledore
Swap: send one postcard to one partner. The postcard should represent the Harry Potter world but will be sender's choice-- handmade is welcomed too. You may send the postcard naked or in an envelope.
On the back of your postcard, write a short note to your partner. Put your SB name, this swap title, postage, then it send off! Owl post optional.
Swapper requirements:
Rated swappers of 4.98+ and unrated swappers with fully filled out profiles.

No recent 1s or 3s, no late swaps on dash or Dolores Umbridge will deal with you.

Must login within 1 day of signup - mischief must be managed.

Any flakers will be angel-ed after they've been rated 1 and will receive puking pastilles
Ministry of Magic approves this swap🪄
---
Reminder: please rate as soon as you receive the swap as it is designed to help newer swappers build up their ratings! For more newbie-friendly swaps, check out CPG Newbies group.