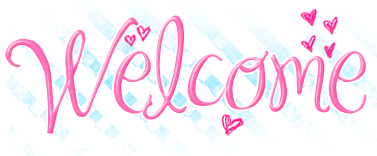 June 4th: Hello everyone, I have been terribly busy with healing on my foot that I had surgery on as well as working on sumner plans. As a result, I haven't been able to log on here as often as usual. I logged on for a bit today to check messages and reply to a few. Tomorrow, I will start on the ratings I owe people. This should be finished by this Saturday. Next week, I will begin replying to all my own ratings. Thank you for understanding.
Things I Enjoy:

Sewing (clothes and accessories)
The color pink
Figure Skating
Kawaii
Hello Kitty
Japanese fashions (Especially lolita fashion, natural kei, mori girl, and dolly kei)
The 1950s
The Victorian Era
Dresses & Skirts
Jewish items (conservative Jew)
Parrots
Cats
Fairies
Angels
Lace
Flowers
Femininity
Tea
Roses
Being a vegan
Animal rights
Saving our planet
Traditional Judaism
Perennial Philosophy
Books/Reading
Writing
Mail/Packages
Acting
Singing
Being crafty
Food/Candy
Mermaids
Unicorns
Plushies/Stuffed animals
Glitter/Sparkles
Disney
Alice in Wonderland
Princesses
Dolls
Celestrial objects: moons, stars, planets, suns
Glitter
Stickers
Gymnastics
Ballet
Feminine things
Daisy chains
Ribbons
Fairy Dust
Parasols
Lace fans
Antique gloves
Jane Austen
Marie Antoinette
Rococo
Snowflakes
Child-like innocence
Fairy tales
Sweet shops
Victoriana
Perfumes
Alice in Wonderland
Spiral staircases
Masquerades
Swans
Cherry blossoms
Petticoats
Hoop skirts
Crinolines
Tutus
Ballet slippers/pointe shoes
Bloomers
Corsets
Stays
Disney Prncesses & Fairies
Panniers
Bows
Glittery/Sparkley makeup
Nude/Pinkish colored lipgloss and lipstick
Strawberry flavored kosher foods/candies
Mint chocolate chip kosher items
Brown mascara/eyeliner
Pink Blush
Natural colored eye shadows
Nail buffers
Floral scented perfumes/body sprays
Antique looking mirror, brush, and comb sets
Fancy decorated objects
Compact mirrors
Deco kits and deco-ed items
Classic/Simple handbags without shoulder straps
Soft Pastels
Floral or cute prints
Modesty
Feminine hats
Scarves
Tichels
Mary Jane styled shoes
Saddle shoes
Plain white socks for bed and around the house
Old fashioned satin/silk house slippers
Satin/silk ribbons
Hair accessories: diamonds/crystals, bows, flowers
Elastic headbands for mornings
Wide headbands
Recycling
Natural face masks
Natural/organic products
Cruelty-free
Faux fur/leather ONLY
Simpler/Classic jewelry
Making collages
Crystals/stones
Hot fix crystals
Spray glitter
Body glitter
Lotions and products with glitter in them
LUSH products
American Girl doll products (dolls, books, accessories, clothing, furniture, minis, pets, etc.)
Asian Ball Jointed Dolls (I have an MSD and Yo-SD, so anything for those two sizes)
Doll houses, supplies, and kits (I love building doll houses and room boxes)
Satin sheets
Sleeping like a princess
Bed canopies
Photography
Fashion design
Lace tights
Plain colored stockings and tights
Educational TV shows/Documentaries
Family friendly comedy movies
Books that may be difficult to read
Jewish books
Vegan kosher recipes
Natural remedies
Essential oils
Old films
Classic novels
Postcards with Victorian imagery or lolita fashion imagery
Nylon stockings
Old Coca-Cola signs
Metal or wooden signs with inspirational messages on them
Fashion images & magazines from the 20s-50s
Classic movies
The Wizard of Oz
Gone with the Wind
Makeup products
Cute accessories
Pastel colored clothing
Vintage accessories
Chewy kosher candy
Kosher dark chocolate
Cute and unusual girly notebooks and pens
Cell phone decorations
Judaica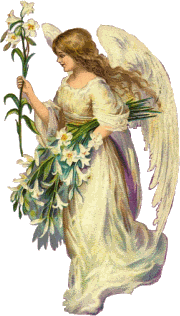 Things I do not like:

Dark things
Dark colors
Overly bright colors
Scary things
Halloween related items
Religious items, besides Judaica
Nuts
Dark chocolate
Sports like baseball, football, wrestling, soccer, tennis, etc.
Masculine things
Alcoholic drinks
Modern art
Cheap looking/Torn clothing
Sore feet
Pants
Wilted flowers
Forgotten dreams
Black
Sneakers/tennis shoes
Post-modernism
Profanity
Sexual/Revealing things
Dangerous/Illegal things
Black mascara/eyeliner/eye shadow
Neon colors
Nail polish
Crackers
Claw clips for hair
Banana hair clips
Plastic headbands
Plastic jewelry/accessories
Plastic containers
Products made out of too much plastic (when avoidable)
Products overly based on chemicals
Products tested on animals/Vivisection
Fur/leather
Hard candy (Though I keep them in my home in a dish to offer to guests and visitors)
Bangle bracelets
Earrings
Rings for fingers
Crazy printed socks
Big/guady jewelry
Quilting
Sequins/rhinestones
Glitter bath bombs from LUSH
Fishnet items
Rudeness & bullying
Anime & Manga
Banana flavors
Loose papers or similar stationary items