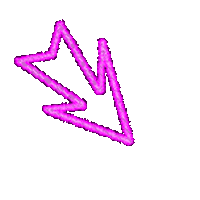 If youre not interested in the ZAZZLE portion please skip all the way down to the SWAP.
This swap is two fold: To introduce you to zazzle on this special occasion &/or to send your favourite topic postcard.
You dont have to send a zazzle postcard to join this swap.
Im really doing this for you guys. I make nothing on promoting zazzle but want to introduce any newbies to the best thing going on the internet for postcards and other merch. Imho.
History and back story.....
When I first joined swap-bot years ago-go Zazzle had a bad rap. I can understand why. I'll never forget sending my first zazzle postcard which was a fuzzy pink lion. lol Well, I didnt know. I thought the lion was kinda groovy. Well, my partner didnt think so. She was not amused. lol Much later, I realized that lion was actually poor quality, uploaded wonky. lololol. OK, live & learn.
Who is Zazzle/What should I know:
Irregardless, Zazzle is the best site for stickers, postcards, bizness/swap cards. Why? On a regular bases, weekly, they have sales! Often, they have postcards & everything for 50% off! At least once a month.
And at least 2 or 3 times a year they have postcards for 60% off!
And thats why Im doing this swap. To introduce you to this glorious 60% sale.
Even if you dont buy postcards for swapping theyre a excellent source for family & friends. Think Christmas & birthdays, etc.
Warning: Inside scoop. Zazzle does not police their designs. They DO have alot of poorly uploaded designs. So, scrutinize the design. I suppose thats why they have a lenient return policy. Call them within 30 days and they will return your money.
ONe last HUGH tip: If you can swing it buy the BLACK ZAZZLE at check out. Its 10.00 and free shipping 365. Without the BLACK I dont think I'd be promoting them cuz I couldnt afford shopping WITH or WITHout the sales & have to pay for shipping.
The sale:
Sale ends 26 July. Promo code: ZAZZJULYXMAS
The swap:
Send your partner one postcard thats YOUR favourite topic.

It does NOT have to be zazzle. But it must be store bought or zazzle like. NO homemade/handmade/ads/free.

Give your partner a nice hello.

Send stamped, slapped, written, whipped & nude. lol (not in a envelope)

Sprinkle with love, be kind because life is hard and constantly changing & RATE kindly & fairly & promtly'ish.
The bold fine print:
3's suck. They lower your score, prevent a swapper from joining swaps and in many cases unnecessarily hurt people. If you feel you need to rate a 3 please contact the swapper first.
Say noooooooooo to these 3's: The 3 given by the double profiler whos gone the next day, the moody 3, Im making up my own rules 3, the vindictive 3, I got-a-3-youre-getting-a 3, the angry 3, the made up 3, I-dont-care-what-the-rules-are 3, you-sent-one-day-late-3-and-didnt-tell-me-3, Im-sending-your-envie-off-to-the-crime-lab-and-when-it-returns-3. lol