With a family full of veterns and officers:
My Top Gun days..........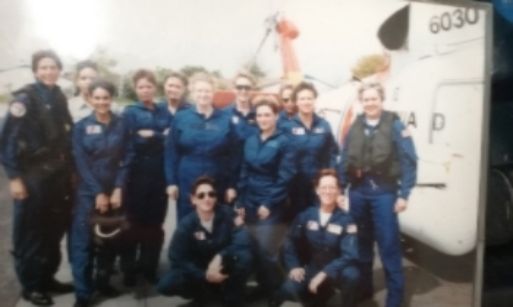 Mayor of quirksville here.
I don't have time, energy, or interest in hating the haters; I'm too busy loving the lovers." – Steve Maraboli
These are my groups:
"VEGS" CirCle of FriEnds Animal lovers, tree huggers, recipes, snap n' slap photography, pet tell all's, cruelty free potions, etc.
Step in. Let your hair down. May I offer you a cocktail or some such? Mmmmmm.
Take my hand and let me take you on a journey.
No need to feel the need of reading it all.
Everything you want to know is in the DIRECTORY. Go strait to the floor in which you desire. Its all there.... kinda like a quickie. Blush.
However before you go you may like to taste some top notes:
I will not rate or rant down if I rcv something I cannot use: I'll simply pass it along. Altho I do have a few NO THANK YOU'S... That would be on Floor #4.
0therwise I am not easily offended.
As a connoisseur of crap I delight in all things colourful. A description of myself does not escape: Blending together sleezy (not really), cheesey, (on a cracker pleasy), quirky, kinky, winky, fun, funky, 0' plentiful, 0'playful, outta breath.
Being organized and a list lover is just another way of self inflicting pain..
DIRECTORY::
1ST. FLOOR: Meet KiT
2ND FLOOR: Coffee, Tea, Sweets & Tears
3RD FLOOR: Eclectic Collected Collections
4TH FLOOR: No thank you
5TH FLOOR: Beauty Salon
6TH FLOOR: Modes & Mediums
7TH FLOOR: Themes & PostCards
8TH FLOOR: PaPer!
9TH FLOOR: Menergie Cashe of Collections
10TH FLOOR: Colours of my rainbow
Take one leave one:
!ST Floor
Lingerie, Chaise lounge, Kit
NEWS OF THE FUNNY LATELY:
I stopped along side the road to pick up a bag cuz it looked pretty. Dont laugh. You may end of with it in a swap. LOL
I shared a dream with my husband I said "I dreamed I was in a insane asylum" My husband joked back "Thats odd I dreamed I committed you!"
SUPERcalifragilisticexpialidocious Silliness
Yes, I really know how to spell it; Yes, Im showing off. LOL
CAUTION: STAMP COLLECTOR RESIDES HERE
---
2013 recap: I lost 15lbs and gained 20! Its almost like I forgot what I was doing. Uggggg.
---
!
Swapping, rating and all that JaZZ:
I will always rate but will only rate 1's or 3's after I have communicated because sometimes crap happens PLUS I will only rate a 1 or 3 if the other party twists my arm. I would hate to rate a 1/3! Please share the same courtesy.
Always send out my swaps on time ...theres no shakin, bakin, flakin' here. But life happens. I will kindly contact you if I cant.
---
BIRTHDAY 11 MAY: WINK
Maybe a birthday wish, a postcard, a gif?
3 WISHES: HANDMADE BOOKS, HANDMADE BOOK AND OH YEAH HANDMADE BOOKS.
Anything, Any Kind: JUNKY, UPCYCLED, RECYCLED, anything But if asked for preferences I would ask for anything over 5x7 and pockets.
OR I adore handmade postcards...even your worst attempt...flaws and all!
I AM
....sooo going to do this part without laughing at my own bad jokes:
Bob Fosse Floozy by day ; Art Jukie by night.

I wish I had a closet full of GarAnimal clothes for adults.

Would like someone to dress me, do my hair and makeup everyday. Like a movieStar only... LaZy.

I am a herd garanimal therefore...

I love to love, hug, touchy feely gurlAnimal. Snort, funny:)

Vegetarian

uncoventional christian

MailArt gets me high...not just the glue either.

Love organized clutter.

Not a hot-bod; a hot-bot. Better than a snotBot.

Anything Seussical and non-sensical.

I can speak whale. Really.

Would love to live in a Eco-Village community
LIFE IS PHUNNY
Hmmmmm.......I'm thinking....Tick Tock Tick Tock....... e to share some of my cherished items with. Lately, I've been thinking of that "yard sale" that spans 3 states. Have you heard of it? Yeah, it's like from Fla to SC or Fla to Alabama or something like that. Well, when I die I anticipate my daughter stringing my stuff between 3 states. Yup, that be my stuff unless I can get my daughter interested in my tastes. Sigh.
Luckily, I am young'ish….at least 30 more years to go. But this is a great place to let go of unused cherished items.
FAVOURITE CLICHE
Come to my lair and bring a donut.
THE PROPOSAL...FUNNY
While dating my husband he saw me admiring a paper bag...the texture, sound the rustling paper made ...he knew I was the girl for him and proposed after a series of paper bag incidents...he thought he was getting off EZ while I was getting off. LMAO.
TOLERANT HUSBAND...FUNNY
We recently discussed painting the first floor and I said I would do it altho we never discussed colours. When he came home 1/2 the house was LILAC and the other 1/2 was LETTUCE. Sweet man never said a word!
WHERE IM HEADING
My husband and I worked a very long time in the D.O.T. Hint: Not the DEPT. of Transylvania. ....the other one. LOL. And then a series of other serious jobs and now I'm heading the other way in life. I want to find my funny bone, laughing at life, myself, share, embrace and explore.
DEATH
I dont think dying bothers me so much as the thought of dying with dishes in the sink, or the bed unmade.
COMING OUTTA THE CLOSET
I come out of the closet several times everyday. My studio apt is funky...I have to .....now get this........go thru my closet to walk into the living room. LMFAO.
THE 70's AND ANTIBIOTICS
It was under a disco ball that I first met VD. NOT! I wasnt into disco. :) Its impossible to take life/ourselves seriously.
FEARS: NOT SO FUNNY
I want to get a Bachelors in paralegal but fear Im not smart enough which is very possible....or Im not good enough or Im too old: 51.
RESIDE
I live near Yosemite and ironically do not go. I hate that. Did the same thing when I lived near New Orleans too. Make note to self: "GO!"
LOCAL FRIENDSHIPS
I would love to find some local buds who want to explore all those things here in Calif. that we just dont make the time for. I'm accustomed to travelling so if anyOne wants to meet and combine it with exploring some cool area nearby or just explore a few fun local places.
MY WORK DESK...FUNNY
MILE HIGH CLUB: (the other one): At any given time I have a mile high stack of papers on my desk. Uggg. Add a cat or 2 and that makes "desk soup" not to be confused with duck soup. yuck.
LADIES AND GENTLEMAN STEP RIGHT UP SEE THE HALF WOMAN HALF CAT!
P.s ..the whiskers are not mine.
HUGH SOURCE OF IRRITATION!
MY PERSONALITIES
My personality is a mish-mash of Phyllis Diller, Joann Worley (Martin Rowan Laugh In 1970's), and Flip Wilson. Erma BomBeck. Hmmm... O once typed it looks pretty funny.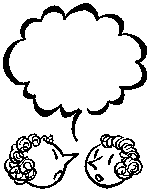 Make note to self: UPdate OUTdated voices in head. LMAO
EGG UNDER MY PILLOW
I wouldn't describe myself as the Beverly Hillbillies but I did find a laid chicken egg under my the headboard of my bed!!! ![]( Not joking. LMAO. I remember that morning finding my door cracked...Sabrina, our darling little Silver Lace must of got in. When I heard the cackling I just assumed it was my husband. I'm more like Lisa from Green Acres but without the pretty hair, clothes, makeup and accent.....Just the sophistication..
It's Vincent Price SP KY.
ON LOSING WEIGHT...ALWAYS FUNNY
Kittyhotbot????? Whats in a name??? Tongue "n" cheeky really. I've been doing this workout program "Slim in 6 weeks" for about 2 years now (LOL) and lost 15lbs....DID YOU CATCH THAT......I STRETCHED OUT A 6 WEEK PROGRAM OVER 2 YEARS!!!I do like this dvd cuz it has 5 segments to it. Theres one for every lifestyle and time frame. Even a 11minute workout!!!
EPIPANY
Theres a fine line between resting between reps and taking a nap! "Juss saying" .
COFFEE & TEA:
EZ to please. Anything. "Specially" medicinal teas. I.e Rooibus, OooooLONG, Green Teas. With or without caffeine.
SWEETS
I want to say yes but No thank you.
---
---
---
---
---
AWESOME ALTERED NECKLACE!
WHEN ALL ELSE FAILS SEND MAILART...CUZ...
THE EYE(not to be confused with the finger)
TALKING DOLL HEADS
MIXED MEDIA MADNESS
---
---
---
PLEASING ME IS AS EZ AS 1,2,3
PICK A MEDIUM

PICK A THEME

PICK A CASHE FROM COLLECTIONS BAR
I'M THRILLED!
BEAUTY SALON
I like to play dress up with my hair, lol, I use claws, elastics, bobby pins, scarves, etc.
Lips: Anything for my lips. With my fair skin I generally go for PINKS/BERRIES. ...KEEPING WITH the natural look.
Essential Oils: Yes! Earthy notes to take me to sleep, Citrus to wake up. Love all citrus but GRAPEFRUIT is tops.
Adore handmade.
Adore handmade soaps. Can you make a soap with Colloidal Silver?
Body Powder is a must! Cant imagine life without it.
THEMES FOR EVERYTHING & POSTCARDS
NO THANK YOU:
ANY depicting destruction, eating animals real or cartoon, skulls, dark, devils, gore, zombies, x'd eyes, FLIES, vampires, dead, undead, with or without a pulse. Nothing made from fur, fins, feathers,

Silk, which is little boiled bugs:(
POSTCARD PREFERENCES
Written, Sent nude, naked, spanked & cool stamps if you have "em". If youre inclinded decorated too LOVE DECORATED POSTCARDS:)))
A'LA MODES & MEDIUMS FOR EVERYTHING
HandMade:
stickers
upcycled
recycled
washer and dryer cycle. Teasing.
Original illustration
Abstract
WaterColur
Altered/collage
Lifes LeftOvers
Sculpted classy crap
Mixed Media
THEMES:
NOT SO MUCH TOURISTY
.....unless the swap calls for it:)
Whales touch my soul (and make me cry happy tears) Not imprisoned ones.
Whales, Whales and more Whales. My breath is being taken away just saying whales. Sperms top the list and Orcas not so much. Still love em all
For the most part I like all forms for my post likes: illustrated, real, artsy.
Mushrooms, toadstools, Fungi
Postcards of your work
Octopi
Flamingos
Sea Life
Manatees
PuMpkiNs
cacti: watercolory cute cactus
Playful pineapples
Festive Llamas and alpacas
Mail theme
Postage Stamp Philatelic Fanatic
AirMail
Numbers 13 & 7
Classic monster: The Blob, LOL, The Eye, LOL, Bella Lugosi, etc.
Aromatherapy
Ocean Floor
Positive affirmations
"Animal Box" Postcards
Doors leading to NoWhere
Doors cool, Arty, Antique, Unusual
Secret Passages
Old creeky floors
Winding, old staircases
HeArTs
Magic 8 Ball
Cities: Eclectic, Unique, Unusual, Old World
Crescent Moons: exaggerated, whimsy
Hidden StairCases
Gates
CobbleStone Streets
HatStands and Vintage Mannequins
Vintage SuitCases
Moby Dick .... for the sperm whale
Retro anything scenes
Aliens cute, no skulls/ goop or gore.
Robots
Burlesques
Felix the Clock (I have a real one!)
Retro Televisions
Retro TypeWriters
Retro domestic scenes
Thomas Kindade
Yoga
Meditation
RisQue
Naughty
Female alternative
RecYcling
The Tree of Life
Disneys Its a Small World
Majestic scenes:
Frosted Mountains
Fields of Confetti
Diamonds in the Sky
Impressionist/PoP ArT/Contemporary
The Jetsons ...the cartoon from 60's & 70's
Inspiration
Conspiracy Theory
Arrows
The "EYE". Not goopy, icky, runny or yucky.
Geology, rocks
Astronomy: Space, Moon, Stars, Nebulas, Northern Lights, etc.
Childrens illustrations
Alice in Wonderland
Charlottes Web
Charlie Brown & the Gang
Dr. Seuss
Chesire cat only with sweet grin not sinister
kiddy
Pixar... in particular Wall-e, Monsters Inc, Toy Story, pixar shorts:)))
animated inanimate objects: dancing spoons.
vintage
just not really touristy
PASSIONS & COLLECTIONS
PAPER
Is it wrong to love paper? Then I dont wanna be right. (song) All things paper. I love how paper sounds, looks, smells even! Onion paper does things to me. wink. Krinkly loud cellophane is just rated X! LOL.
ONION paper
Zines
Images
Ledger paper
Any paper in general for junk journals,etc
EPHEMERA enthusiasts
TOTALLY LOOOOVE
YUZEN/CHIYOGAMI JAPANESE paper ...the ones with the GOLD... .........even bits and bobs of it. DELISH!
PAPER MONEY from around the globe
CARDSTOCK especially unique/pretty ones.
VINTAGE or otherwise recipe cards
ALL ENVELOPES: *VINTAGE
*WITH CHARACTERS LIKE HOLLY HOBBIE, GARFIELD,ETC
*MINIATURES FOR JUNK JOURNALS
*ADVERTISING
*AND MORE
STAMPS: Vintage new or used: Would love half or full sheets and they can be folded down to regular sized envelope to mail but still kept in tact: Favourite subjects: Artwork Childrens artwork Postal theme Kitties and Doggies Happy birthday Whales Love/heart anything Anything that has that groovy/happy vibe
ARTISTAMPS: an exotic cocktail of 3 my passions: stamps, art and stickers. OooooLaLa.
CHINESE hell notes
Zines
Ahhhhhhh STICKERS: I've been collecting since the 70's! Love 'em'.
*STICKERS: Scrapbooking
*STICKERS: Original handmade illustration.
*STICKERS: Especially pre-1979 which is my era...GO-GO Retro!
*STICKERS: The words 'HELLO KITTY" cuz Im Kitty Hello:)
BUSINESS cards: Unique/Original Illustration
VINTAGE playing cards particularly any odd number or face cards.
*Labels with addy
THE MENAGERIE CASHE of COLLECTIONS
FiloFax
Gel pens particularly white. :)
All things that sparkle, twinkle and shine.
Doll or Barbie doll plastic suitcases.
Bold, Bright, BuZy
Vintage fabric, swatches
All things FuNky, FliRty, FuNny.
Frills, Thrills, Frocks
@LTeREd Jewelry
Soul Stirring Sista Connections
Mixed Media Madness
Aromatherapy
Needful Notions
Positive Affirmations
Trinkets, Treasures, Tchotchkes
Broken Jewelry pieces
Blissful Blended Bits of Bobs
Vegetarian/Vegan/Healthy drinks recipes.
Frivolous Fanciful Findings
Magazines: Too rich for my blood especially since JOanns quit using the coupons :( Altered Couture,Where Women Create, SomerSet Studio. Used! Tatters, Tears and all.
Charms, Colourful Concoctions.
Delicious Delectable Doo-Dads
FAVOURITE COLOURS
Fave colour: GREEN, my birthstone. JEWEL greens. Rich greens. YaY for

Fave palette: the MARDI GRAS (iconic trio palette ....

RED/CREME or TAN combo.

Hues of blue, PeaCoCk palette: Iridescent, gorgeous hues of blues, purples, and greens.

AnyThinK PINK, RaspBerry, Fuchsia., light/dark pink. pINK, PInk, piNK.

RobinEgg blue "specially" combined with shades of pinks, reds.
PAPER WHORE, MAIL ARtTART , BAG HAG EXTRAORDINAIRE!
True story......When I was a little girl in elementary school on the bayou in St Bernard Parish the teacher used to hand out dittos...still hot and wet off the machine. I always asked for one out of the middle of the stack which still smelled like ink. I'd crumple it to my nose and inhale. Looking back I now realize I was probably getting high. !LMAO. Of course my beautiful school doesn't exist anymore: HURRICANE KATRINA.
CHINESE HELL NOTES

CELESTIAL DELIGHTS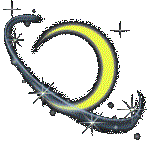  High five me for ARTISTAMPS, postage stamps, art journaling, inspirational,
 Vegan/Vegetarian recipes . ..healthy drinks, smoothies

. .YuM! SHAKEN NOT STIRRED PLEASE.
 Scrapbooking, typewritersanything, SURPRISES. Pockets, boxes, bags, tags, labels. Oh YES!
 Doodads, Trinkets, charms especially pre- 1980. ...my era.....Thrifting thrills!
&
*** Doo-Dads, Trinkets, Charms, Thrifting Thrills.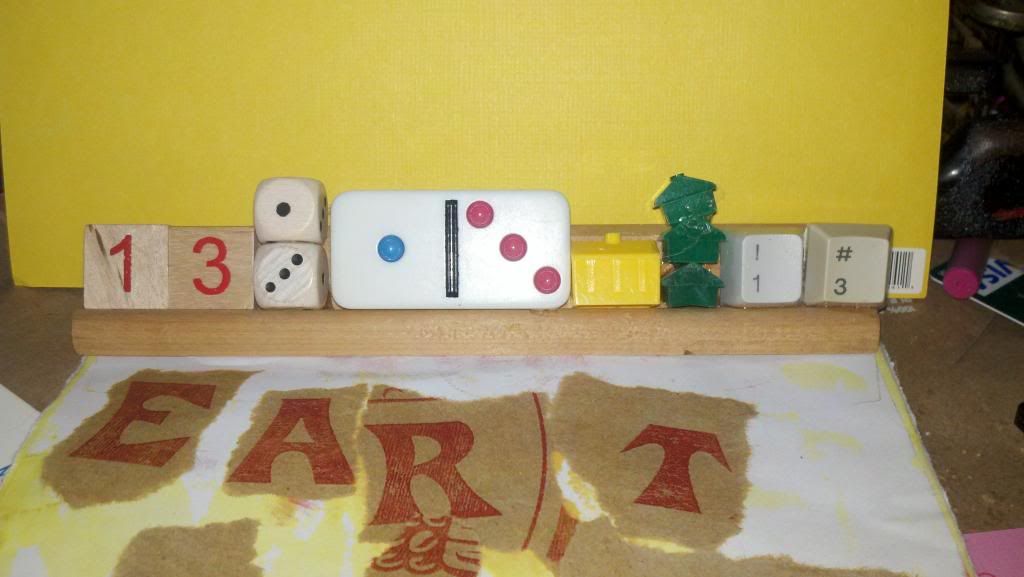 ---
---
.
.


THE WHALE..TRUE STORY
 Most majestic animal: the WHALE. Takes me to tears of awe and yes I can speak just like Dory. Humpbacks, Sperm, Coo Coo CaChoo Blues and Whale sharks are just the top picks.
THE SHARK TRUE!
True story: I was actually going to be a oceanographer until JAWS debuted. To this day if I go into the ocean I wear my water shoes cuz honey if my leg is chewed off by a shark I want my foot to be protected by a shoe as it bobs off the ocean floor.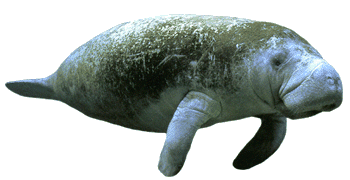 MANATEASE (snort funny) TRUE STORY
I got to fly a mission relocating a mama and her calf. Nice memory.:)
MAJOR WISH:
Wishing and Hoping and Thinking and Praying and Planning and Dreaming (Song: Dusty Springfield) for handmade up cycled, collage, altered Or plain handmade books/junk journals with pages that have pocket(s) on each page...even several pockets of different sizes on pages I would looooove to be showered with any and all sizes of pockets....pockets for my ATC'S, My collection of bookMarks, pockets for my different sizes of stickers!!!!! I sooo totally dig handmade books/organizing. And I have a mental block on making any. BOO HOO HOO.
DISLIKES
PLEASE don't send anything dead, undead, sculls, goth, dark or without a pulse. I am a vegetarian please do not send anything made from fur, feathers,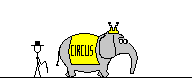 fins, wool, silk (boiled little bugs)

, etc. Thank ewe.
CLASSIFIEDS
FREE ...I HAVE TONS OF USED BUBBLE ENVELOPES...JUST PAY POSTAGE AND I WILL SEND YOU AS MANY AS I CAN....NEED TO REDUCE REUSE...BLAH BLAH BLAH..I CANT THROW THEM OUT...DO THE MATH ..SEE IF MAKES CENTS. :)
PIG PIG PIG....Remember the BIG plastic pig piggy banks????? I'm looking for cheep source for them???? AnyOne have any ideas???
SWAPPING OFF THE GRID
I HAVE:
VINTAGE PRINCESS TELEPHONE KEYCHAINS. Will swap for vintage keychain, vintage charms or a handmade/upcycled/recycled book 5x7 or larger with some pockets?

SHEETS OF STICKERS FROM AN ARTIST

CYNDI LAUPER BUBBLE GUM STICKERS.
WANTED: BUSINESS CARD SWAP
I collect unique/cool/original designed business cards. Would like to swap same.
Finally, above all attitude of gratitude
SMOKE FREE HOME. I do have pets though.
ON:)