EZ peasy quickish turn around.
This one can be handmade, store bought, zazzle, Postcard Faire. No homeprints,free,ad.
Send each partner a postcard that has a Hall0wEen cat(s). The cat(s) must either be in a HalloWeen setting or must be clearly distinguishable as a Hall0weEn cat.
Nothing gorey, bloody, stitched lips, etc. Keep it sweet.
Send stamped, slapped, written, whipped, naked & nude. LOL which just measn not in a envelope.

Sprinkle with love & all swappers must RATE.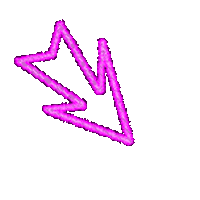 P.s..............
3's suck. They lower your score, prevent a swapper from joining swaps and in many cases unnecessarily hurt people. If you feel you need to rate a 3 please contact the swapper first.
Say noooooooooo to these 3's: The 3 given by the double profiler whos gone the next day, the moody 3, Im making up my own rules 3, the vindictive 3, I got-a-3-youre-getting-a 3, the angry 3, the made up 3, I-dont-care-what-the-rules-are 3, you-sent-one-day-late-3-and-didnt-tell-me-3, Im-sending-your-envie-off-to-the-crime-lab-and-when-it-returns-3. lol