❀❀❀❀❀❀❀❀❀❀❀❀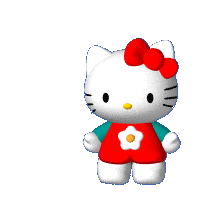 ❀❀❀❀❀❀❀❀❀❀❀❀
I AM CONTINUALLY UPDATING MY PROFILE, SO FEEL FREE TO RE-CHECK BEFORE SENDING SWAPS.
I LOVE ONE-ON-ONE SWAPS! ESPECIALLY HELLO KITTY &/or KAWAII ONES!!!
I ALWAYS SEND OUT MY SWAPS, SO IF YOU DO NOT RECEIVE WHAT I HAVE SENT YOU FOR SOME REASON, PLEASE MESSAGE ME BEFORE RATING!
THANK YOU MY DEAR SWAP-BOT FRIENDS!
★Other Fun Facts About Me:★
*I am VERY RANDOM! La-La La-La La!


*I love Photo Editing
*I wear glasses
*I am a night owl
*I sing and play the piano, violin, and guitar