Here is my wishlist. Anything from this list will make me very happy:
stories or anything relating to adoption(s), (near and dear to my heart)
anything from my collections section above! :-D
Nativity scenes
yarn needles (large eye, blunt)
plastic safety eyes for crafts (any size)
pocket tissues with designs
scented lip gloss
personal address labels
Deco tape/washi tape
perfume samples
colorful pens/gel pens
Anything (postcards, note cards, images, etc.) in a language foreign to my native English
Images of sunsets on the beach
Baymax from "Big Hero 6", especially in his "fluffy" state, not in uniform
sock monkeys
handwritten letters (pen pal letters) A letter from YOU would make my day!

Decorative bandages (Any and all designs or pictures)
decorative envelopes store bought or handmade
gift cards
sugar free candy/treats
Christmas!
Autumn, Halloween and Thanksgiving
exercise dvds or blu rays (new or used)
hanging hand towels (especially seasonal/holiday), handmade or store bought
Stickers (Flat ones rather than 3 dimensional)
potholders/hot pads (especially seasonal/holiday ones), handmade or store bought
piano or flute sheet music
seahorse related things
Holiday cards for any holiday, Christmas, Halloween, Valentine's Day, etc., store bought or handmade, blank
hair accessories, barettes, clips, headbands, etc.
sugar free mints/gum
Snow! Snow flakes and snow scenes. We don't get any snow here, and I am glad, but I really think it is beautiful and sometimes I feel I am missing out.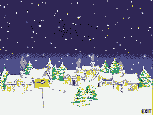 wrapping paper/gift wrap (Christmas, birthday, all occasion, wedding, baby, etc.)
A handmade (or store bought) half apron with pocket(s)
I am a fan of the paranormal, especially ghosts! I love ghost stories and personal paranormal accounts. I would LOVE to hear yours if you are willing to share your experience! (I am not a fan of the bloody, gory, dark, or evil, however.)
Anything from (or similar to) my etsy favorites
An advent calendar ( love advent calendars! I collect them and decorate with them at Christmas.)
Anything that has to do with platypuses