profile updated February 2nd 2015
Hello!
I'm Desiree, a 29-year-old girl from Spain. I have lived with my boyfriend for 2 years in a flat -not married, no children.
My younger sister is also in swap-bot she's @roxanasparrow so if you have been matched with her in previous swaps, I cay say hello to her for you ;)
I discovered swap-bot while looking for new penpals, and I loved it!! I didn't even know that something like swapping existed! I have always liked writing letters and exchanging little gifts with penpals. I also love sending/receiving postcards; wherever I travel I carry a piece of paper with my friends' addresses to send them postcards.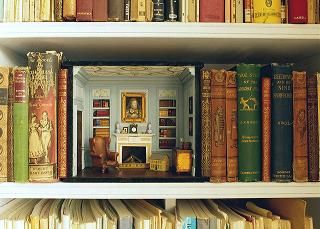 SWAPS
As I'm new at this, I don't have a "dislikes list" yet, but to begin I'm interested in swapping:
-Postcards: Currently only touristic postcards are available where I live but receiving random postcards could be funny. I prefer naked and stamped postcards with a message on it, at least a "hello" or maybe an explanation of the picture on the postcar, or simply what is the weather like and what did you do today. I think that way the postcard becomes a piece of history, and without that it's only a photograph.
-Letters / penpals
-Letter sets
-Magnets
-Bookmarks: Store-bought or handmade are ok.
-Food: It would be so great knowing a bit of other cultures by tasting their sweets, chocolate, spices…
-Anything that shows a piece of the sender's country, region, city, town or culture.
-Scrapbooking / Smash Book supplies - scrapbook paper, labels, tags, stickers... specially washi tape and journal cards, they are really difficult to find here.
Please don't send random magazine cut outs, they would be ok if they were related to any of my interests in this profile, or if they were vintage, though :)
-Stickers
-Miniatures, fairy garden/wee garden supplies.
-Tea, black, green, white... I love it all! - but not interested in rooibos (but I love Lupicia teas)
-Mineral stones
-Kawaii stationery
-Rubber stamps
MORE ABOUT ME:
-I love to learn about different cultures and different ways of thinking
-I speak English, Spanish and French
-I have a Pullip doll, her name is Izaskun.
-I collect mugs
-Favourite colors: purple and orange.
-Favourite food: lasagna, sushi, hotdogs, Spanish sausages "fuet", Spanish omelette, Caesar salad, cupcakes, chocolate, curry, tea
-Favourite animals: dolphins, elephants, pandas, koalas, sheeps
-Other things I like:
-Fairies
-The Middle Ages
-Vintage, retro, 80s and 90s
-Castles
-Shamrocks / clovers
-Spiderman and Asterix comics (and Marvel in general)
-El Greco, Velázquez, Goya and Da Vinci's artworks.
-Some manga and anime: Ranma 1/2, Cardcaptor Sakura, Love Hina, Death Note
-Yoga
-I prefer dancing with Just Dance for Wii or Michael Jackson: The Experience than running.
Favourite books
Harry Potter series (love it!), Pride and Prejudice, Becquer's Legends, Sherlock Holmes, Laura Gallego's novels
Favourite films
Amélie, Back to the Future, Star Wars, The Mask, Labyrinth, Indiana Jones, Harry Potter, Bourne Series, Across the Universe, Spiderman -only Sam Raimi's Trilogy- The Avengers, Thor, Iron Man, Captain America, X-Men.
I'm also a Disney fan. My favourites are Robin Hood, Mary Poppins, Fantasia, Snow White, Dumbo, The Beauty and the Beast, The Lion King, The Little Mermaid, Aladdin, and I also like the old Silly Symphonies LoL.
Favourite music
Rock, celtic music, 80s, 90s, The Beatles, Muse, David Bowie, Mägo de Oz, Gwendal, Supertramp, Mike Oldfield, Alaska
Favourite TV series
Star Trek, Veronica Mars, Gilmore Girls, Futurama, The Big Bang Theory, How I Met Your Mother, Hercules The Legendary Journeys, Spiderman (The Animated Series)
See you!! ^^