I held this swap in 2016 so please do not think that I am "taking" someone else's swap.
This is a USA only Christmas swap.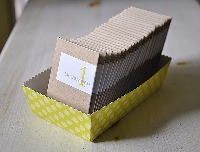 25 Days of Christmas -- Advent Calendar in Envelopes
You will have one partner

You will take or make 25 envelopes and number them 1 - 25

Envelopes can be all different sizes and shapes or they can be all the same size and color. It is sender's choice.

Decorate envelopes in holiday theme of your choice.

Place a small flat surprise in each envelope. This doesn't need to be expensive. It can be something from your stash that you wish to share like washi tape samples, stickers, coloring pages, postcards, pieces of lace trim or ribbon (make sure they are large enough to be used)

Seal each envelope so that the surprise is ...well a surprise.

It may be a good idea to put your swap ID and name of swap "Advent calendar" on the back of each envelope so that in case the envelopes get out of order the partner will know what swap they are for and from whom.

I know there are several Christmas swaps out there right now. The surprises should fit in the envelopes. Please don't go overboard. This is meant to be an easy swap and no stress.

DAY 25: CHRISTMAS DAY. YOUR ENVELOPE SHOULD INCLUDE A SHORT LETTER TELLING YOUR PARTNER ABOUT HOW YOU PLAN ON SPENDING YOUR HOLIDAY AND SHARING A FAMILY TRADITION THAT YOU HAVE. WISH THEM HAPPY HOLIDAYS. This is a requirement for this swap. The other days don't need notes or anything. Only the flat surprise. But day 25 MUST have a note, card or letter.
All 25 letters SHOULD (hopefully) fit in a $8.25 priority express envelope.
Make sure you are aware of the cost of shipping prior to signing up for swap. It would be almost impossible for me to angel this swap.
**Another idea is you could make small crafting kits for your partner. I was thinking this because I subscribe to paper pumpkin and a have tons of new/unused kits that I've not completed. You could send your partner items to make a card from the kit. Example: 1 envelope, 1 card base, the items to decorate the card, the stamped sentiment etc.