Hello! My name is Hikmet (or Hiko if you want :) ), I'm 23 years old. I'm living in Istanbul, Turkey. I was born in Paris, France in 1992. Then 1 year later we came in Turkey. I have two nationalities: French and Turkish. I can speak French, Turkish, English and Spanish.
(I apologize in advance for my english).
I studied French Literature in Galatasaray University (one of the most prestigious and notable universities in Turkey), then I did my master on Marketing & Communication in the same university. Now, I'm in the communication business.
I'm living in the center of Istanbul (Istanbul is a transcontinental city and is the most populous city in Turkey and the country's economical, cultural, and historical center).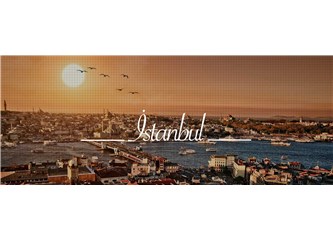 I'm living with my pets - they are my babies - one dog named Ruby (labrador) and one cat named Benek (found in the street). I love to spend time with them (they are too precious). My family is living in Istanbul also, I have one brother studying in France.
I like to spend time in the kitchen, I like cooking, baking and also EATÄ°NG! I enjoy creating different tastes and tasting different foods.
I love to travel, to discover different countries and also different cultures. I'm always very interested to learn more about everything! I'm watching a lot of documentary.
I traveled to: Holland, France, Austria, Czech Republic, Germany, Hungary, Belgium, Serbia, Croatia, Slovenia, Spain, India (all I remember)
I would love to travel to Australia 💕
---
I love making things for other people or help them, that's why I joined Swap-bot. I enjoy to meet, to socialize and to know about new people.
If you don´t receive a swap, please write me before you rate!
Ps: From Turkey to Europe: I guess it tooks 2-3 weeks. From Turkey to US: I guess it tooks more than 3 weeks, so please be patient. But if you think there is a problem please contact me I will gladly help you :)