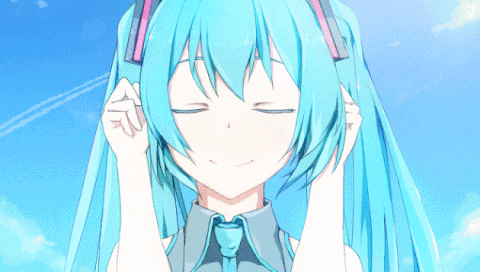 ANNOUNCEMENT 9/9/2022: I have cancelled/postponed my ankle surgery! I'm still taking a mental health hiatus so I'm taking a break from swapping and pen palling until I can get my mind clear with all these changes. An up-to-date list of pending pen pal replies is posted on my Instagram. I appreciate everyone's understanding.
I've created an Instagram specifically for posting pictures of outgoing swaps! If you don't want to see potential spoilers, please do not visit! Otherwise, feel free to browse and give me a follow!
UPDATED NOTE ABOUT MY PO (and USPS in general) 7/26/2022: I just received a swap today that was mailed from Canada on 6/18/2022- almost a month and a half later! I'm not sure why or how this happened. This is why communication is so important- I will never rate down without trying to reach out to you first, and I hope I'm given the same benefit.
ANOTHER UPDATE 8/8/2022: I just received a postcard today from Texas that was postmarked 7/7/2022. What the heck! I can't believe it took over a month for a postcard- there was no reason for it to be so delayed. I don't even know anymore.
Note about my post office: we no longer have a consistent mail carrier and haven't for quite some time now. (Update 7/26: Our current mail carrier sucks wind lmao.) With that being said, postmarks are often inaccurate and wrong when you receive mail from me. Please please PLEASE do not compare the date I mark my swap as "sent" to the postmark, as they will almost always be different and will not match... I mark my swap as "sent" the day it's put in my mailbox. Also, on rare occasions, our mail gets delivered to the wrong address or delivered late. I always give the benefit of the doubt and will never rate low if I haven't received your swap, and I'll reach out to talk to you before doing any kind of low rating. :-)
I've taken inspiration from YouTuber Inkie Quill to create Happy Mail Binders! (Video: https://www.youtube.com/watch?v=foHMmTSLWjE) Mail I receive goes into these binders! I'm way behind on them unfortunately, but I will be updating them slowly! I will be making a binder just for this year. :-D If anyone is interested to see pictures, let me know!
I also collect postcards I receive in the mail! Any that don't fit in my PC binder goes in my happy mail binder. I love any PC I receive because it's sent with love and with me in mind! ;u;
I'm rejoining Swap-Bot after almost a year of not participating in any swaps, so I'm looking forward to getting back into the swing of things! I am a full-time RN so my schedule is a bit crazy, so please bare with me as far as rating swaps goes. Also, if I forget to add my username or swap name in my mail, please forgive me! I'm trying to remember everything lol.
My name is Katie, and I'm 29 years old. I usually go by she/her pronouns but I don't care what you refer to me as, as long as you're comfortable! I've been swapping on-and-off for several years now and I really enjoy receiving mail, but I love sending it even more! Life can be dull, boring, and sad sometimes... but some happy mail can brighten up our lives!
As far as pets go, we have a Yorkie (Bandit) and a nanday conure (Gibbs). They're both equal part crazy, part awesome lol.
I'll admit that I'm not the best at writing about myself, so this profile is absolutely a WIP. :P