**** unless you are sending Lily's, please avoid sending sweet treats or candies. Unfortunately, I have to avoid them for a bit 😭😭😭😭😭
Treats I can have: Sunflower Seeds (I prefer David's original); Macadamia Nuts with Sea Salt; Lily's Milk Chocolate
wife; mom; sassy; snarky; homebody; picture taker; flip flop wearer; dog lover; snail mail fan, disney obsessed; definitely introverted.
We added a new pup to our family over the holidays. Her name is Minnie. She is a Pyredoodle (half Great Pyrenees & half Standard Poodle) She is going to be a BIG baby and we are in love!
I typically send out my swaps within 48 hours. If you haven't received it, please reach out to me.
I rate my swaps on the day I received them. If I haven't rated you, it is because I haven't received it.
I spend entirely too much time & money at Target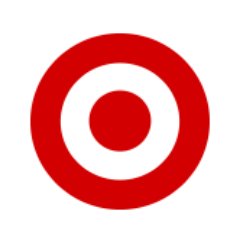 My Favorite color is GREEN!
I have a too smart for his own good, 5 year old boy. He is everything I never knew I could love so much. I am learning more about hot wheels, transformers, and robots than one would need 😂😂
Winnie the Pooh is my pal, Disney in general is my jam. I spend way too much time obsessing. g
Pinterest is an addiction.
My Cricut machine intimidates me, but I am slowly trying new things.
I love winter time. I hate the summer heat of Texas. I love fluffy & floppy dogs. I am allergic to cats, or I would have a super fat & fluffy one (rag doll or main coon mix).
Surround me in all things CUTE!!. I believe in quality over quantity. Never send something you, yourself would not want to receive. I hope I always strive to send something that will make the receivers smile.
Gnomes (not the creepy stalker looking ones)
Disney Addict
Pens
Sharpies (gimme all the colors)
Paper/Stationary 
Washi Tape
Embellishments
Shaped Paper Clips
recently addicted to Animal Crossing New Horizons. Nook is a Crook and Isabella...well..she is fake!! :)
Puzzles are a great pass time. I do lots of Disney ones 1000+ pieces. I especially love the Disney ones from Japan.
Postcards:
*Seasonal
*Animals
*Travel
*Just for Fun
*Cute/Kawaii/Disney
:( I am not a fan of advertising postcards
I wish I had more time to read. My favorite series was the All Souls Trilogy and I cannot wait until the show comes stateside in 2019. The Historian was also a fabulous read, along with the Dan Brown, Robert Langdon books. I also enjoy books by Mary Higgins Clark, Sue Grafton, Nicolas Sparks, Charlaine Harris.
TV!
I like suspense drama for TV's and movies.
TV Shows:
*Bull
*NCIS
*Madam Secretary
*BBT
*Seal Team
Movies!
*Shawshank Redemption
*Serendipity
*Under the Tuscan Sun
*Italian Job
*Bourne Series
NO THANK YOU:
*coffee
*advertising items
*political paraphernalia
*magazine cutouts, torn pages
*Disney Princess'
* vintage items
*dollar store items (exception-stickers)
Yes, Please:
*fruity herbals tea
*chamomile tea
*stationery/notecards/stickers (no kiddy ones)
*Hello Kitty/Sanrio/Kawaii
*Disney~ Mickey Mouse/Pooh Bear/Pixar
*Sharpies
*Sharpie Pens
*Starbucks "you are here" ornaments
*Colored Pens-especially Green, Purple & Teal
*cute Gnomes