crafts, candles, rainbows, fabric, stationery, soaps, bubble baths, wine, chocolate, vintage buttons, jewellery & accessories, vintage ephemera, sugar sweet decor, cottage style, collage, painting, shabby chic, collectables, scented goodies, seals, ducks, deer, stickers, art, scrapbooks, cards, atcs, perfume bottles, buttons, spiritualism, angels, magazines, sugar sprinkles and baking suppies, things for the garden, fabric and scented hearts, postcards (especially vintage / arty cards), alice in wonderland, handmade, roses,
I have totally eclectic tastes and love bright rainbow coloured goodies, to shabby and whimsical pastel items, to the esoteric and natural earth themed items. I love it all :-)
My favourite colours are blue and pink, and I love things that are sparkly :-) I have pierced ears and prefer silver or bronze jewellery to gold.
Wishlist
Ribbons, trims, ric rac
Altered tags or tags for altering
Vintage Fabric
Love shabby and cottage style, so anything to do with this.
Inspiration kits
Etsy faves
Art supplies, coloured pencils, paints
Rubber stamps, inks, embossing powders
Pens and pencils
Stickers
Lip Balms
Papers and embelishments for papercrafts and matchbox decorating
Scrabble tiles, images for scrabble tiles, diamond glaze,
Findings for jewellery making, especially things like bobby pin blanks or kilt pin blanks, memory wire.. *Buttons
Crystals
Candles and wax tarts - I love foody and sweet smells
Sugar sprinkles for decorating cupcakes
Socks (I'm size 7 UK)
Magazines - I especially love magazines from other countries, although preferably in English
Colourful rainbow goodies
Anything shabby chic, cottage style, for my home
Glass beads
Hand altered notebooks/trinket boxes
Or blank notebooks, old tins/boxes etc that I can alter!
Craft kits
Vintage or vintage style papers etc for altered art.
Anything vintage
Inspiration Tags
Anything Alice in Wonderland themed (although probably not the disney version..)
Vintage Greetings Cards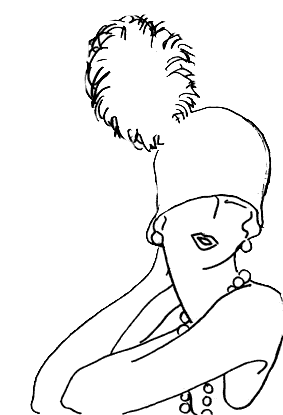 I love anything featuring vintage pin-up girls, postcards, ephemera, altered art etc.
Dislikes
I'm grateful for anything you choose to send me, but I don't really like spicy or citrus scents or flavours and I don't use bath bombs, I much prefer bubbles! :-) I also dislike liquorice.