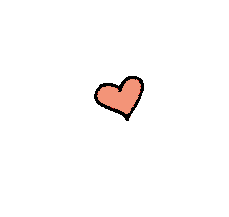 I just discovered Pipsticks
I LOVE stickers so much, that I subscribed to this monthly.. Love getting different and unusual stickers in the mail..
I love to work in my Bible Journal, as well, This is the 2nd page I created .Photo above is mine... Its calming, and I find it to be helpful in understanding the Word
I'm addicted to planing.. I have the Webster Pages Color Crush Planner and I LOVE it!!! Its blush & gold, like this
These are NOT my photos
and looks like this inside
The photos below are my l/o for the week of Oct 24-30. Cut from one sheet of 12x12 scrapbook. I Loved the color scheme
Planner Happiness
I do not have a certain color or theme I stick with. I use whatever hits me at the moment. Below are some themes/color schemes I am interested in/like:
Black/Gold/White
Black/Gold/Turquoise
Black/Gold/Pink
Pink/Gold/White
Pink/Turquoise/White
Owls
Retro
Vintage
Clocks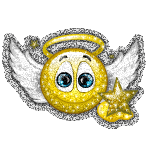 I Have just discovered Pocket Letters and would love to do private swaps for these
A little bit of my likes/wants and LOVES
*i adore little zippered bags made by you
*little felties (animals,foods,funny cute things)
*Anything for my journals/smash book
*6x6 scrapbook pads
*flat back jewels/pearls
*Different colored pens ( colored ink)
*Washi Tape
*Different shaped paper Clips
*Paper Clips with charms, ribbons or cute little things glued on so I can put them in my planners
*Clear Stamps ( gently used is ok)
*Glue Sticks
*Double sided tape
*Embossing Powders ( anything but black)
*Alpha stickers
*Stickers to use in my Planner
*Stencils (different designs) I have none
*charms---
HAT PINS ( I collect these) .. with colorful beads and charms----- Like this:
JOURNAL CHARMS ( I collect these as well-- sort of like photo below,, This is just to give you an idea of what I mean.. Does NOT have to be this fancy.. I just love LOVE dangling them from my journals and Planners
*I am really easy to please. I appreciate any swap/package people send, but really love it when there's handmade items enclosed.. Like paper crafts, zines ( Id love to receive these as I have never had any or made any.. Note cards with envies to match.
*I love LOVE mail art.
*skinnys
*ATC's
*Altered Rolodex Cards
*Altered ANYTHING
Anything with the words Carpe Diem on it
Things I do not care for
😖 Bits /scraps of paper
😖 Reward stickers😖
😖 Pastel colored things, unless it's a swap 😖
😖 Torn/dirty things😖
😖 Dark chocolate 😖
😖 Chia or Lemon teas 😖