.Family & Friends: I enjoy spending time with my family & friends.
.COLLECTING:
Used & Vintage Postage Stamps. From the beach: Stones, Rocks, Sea Glass, & Seashells. Pressed Pennies.Vintage Clothes Buttons.
.SHOPPING:
When I shop for Crafts. I like to check out the sales & clearance first.Brads,Eyelets,Sizzix & Sizzlits, all types and also Paper Punches, Fancy Paper,Clear Stamps & Card Stock to use on My Cricut Expression Machine.Assorted Earth Tones,Greens,Blues,Pinks.Just about Any Color Paper & such are fine. I use different color combos for different paper projects.Cards,Gift Tags,Postcards,Greetings Cards,Note Cards,Invites & Scrapbooking Pages.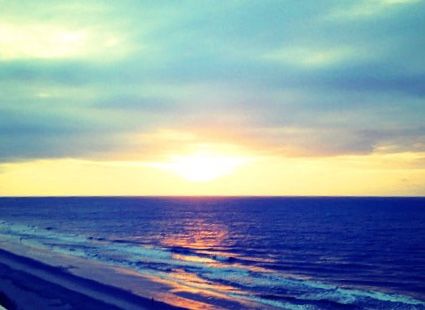 .Snapping Pictures:
I usually Photograph Nature.Beautiful landscapes,Light Houses,Animal's.I love to Photograph Horse's & Dog's.If it stays still long enough I will take a shot.
.Beads:
I have a great collection of beads & such. I have made several silver & beaded bracelets, over the years.I spent a lot of time traveling to different bead expo's over the years.No so much now.I use a lot of natural beads.Most of theses are either chips with drilled holes for beading & the rest are kind of small beads also drilled.Such as,Lapis,Brown Agate,Jade,Black Onyx,Rose Quatz,Mahogany Obsidian.I have some Wooded Beads & glass ones also..I use sterling silver clasps & findings.What I bead I give as gifts.Although I have made plenty for people who saw & wanted to buy.I do not use Gold color charms or finding at all.
.Beading Fun:
When I bead with the kids, we use wooden beads,fake look a like Troll & Pandora beads.
.Family:
Spending time with them...Be it out to dinner or a walk on the boardwalk.Family dinner.Sometimes just talking and taking a walk though a small town checking out the stores together.Also, hanging out with my nieces and nephews.Talking on the Phone to my brother.And spending time with him and his family.With everyone working and so busy.It is very hard at times to connect with my siblings & their families.More so now that we lost our mom to Cancer.I really would like to have more time with all of them.
.Misc.....
I no longer use much Gold.I prefer silver.I have a Pandora Bracelet.My family & friends helped fill it with many beads.I have a few beads from Troll Charms also.FYI ... I have seen really cute fake beads at Flea Markets for a buck.I buy them to use when I bead with my niece. She loves bracelets.