---
UPDATE November 2023: USPS domestic mail will likely continue to be on the slow side and has been averaging 7-8 postal business days to/from here.
---
I like to send my swaps out EARLY within the first 1-2 postal business days, and likewise I rate within a day of receiving. If you are missing a swap or a rating from me, please let me know. I usually remember to take pictures of my swaps before sending, but will be happy to resend as needed.
🎈 👍 I pledge to rate promptly! 🐘 ☂️
---
Hi there! I'm Tracey (she, her) and I live in California. I am a crafter, reader, knitter, sewist, negligent gardener, amateur birder, and sender of postcards and friendly greetings. I also play the ukulele and dabble in watercolor. I really don't do all that much collage-y crafts (though I do appreciate the art that people here on s/b are so skilled at creating!), so I'd prefer not to receive a lot of scrappy paper ephemera bits--I am trying very hard to destash/not accumulate more clutter right now, but as many crafters know, this is an uphill battle. :)
I am unfortunately, despite my best/worst efforts, only fluent in English though I have managed to learn a little ASL. Estoy aprendiendo español--¡pero soy principiante extrema! Si quieres escribir en español, me encanta practicar.
I love plants, but have managed to kill a fair number of them, including so-called "foolproof" snake plants, pothos plants, ZZ plants and succulents, so I would not, in all fairness, call myself "a plant person."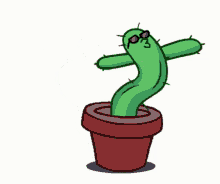 I am definitely, however, a dog person, though I don't have any pets at the moment, and am partial to animals and nature.