Hi there! I'm Tracey (she, her) and I live in California. I am a crafter, reader, knitter, sewist, negligent gardener, sender of postcards and friendly greetings. I also play the ukulele and dabble in watercolor. I am trying very hard to destash/not accumulate more clutter right now, but as many crafters know, this is an uphill battle. :)
I am unfortunately, despite my best/worst efforts, only fluent in English though I have managed to learn a little ASL. Estoy aprendiendo español--¡pero soy principiante extrema! Si quieres escribir en español, me encanta practicar.
I love plants, but have managed to kill a fair number of them, including so-called "foolproof" snake plants, pothos plants, ZZ plants and succulents.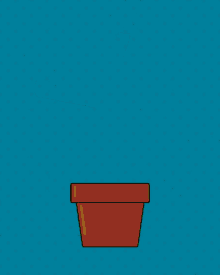 I am a dog person (but don't have any pets at the moment) and am partial to animals and nature, though of course I haven't been able to go camping or hiking as much in a while.
We have a truck camper (similar to the one pictured above) and have driven all over the western states and parts of Canada, and have seen many black bears and grizzly bears, but are very careful to keep a safe distance--not as close as this! My roadtrip 'job' is to help navigate/read the maps, but also to watch out for bears, goats, deer, bison, bunnies, and other critters that might be approaching the roadway.