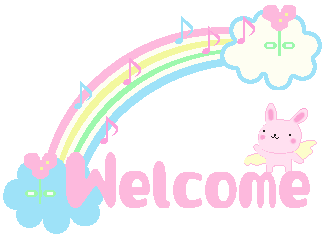 I take my swaps seriously if there are any issues please message me first an i will do everything to rectify it.
I am a mother of two children and one husband :p I have three cats called wheaton, Luffy. and Lucy I also have many corydoras fish and a crown tail beta fish called Barry.
Im an easy going person who loves snail mail. I love Anime and manga. I have a "semi" otome game addiction lol and I love all things cute and creepy.
*Stationery things I collect
*postage stamps (mainly japanese and korean stamps)
*Washi tape
*stickers.
*Postcards (blank)
*Beatrix Potter
*Disney
*Sanrio
*Zombies
*Japanese style
*Korean Style
*Vintage style
*creepy
*Halloween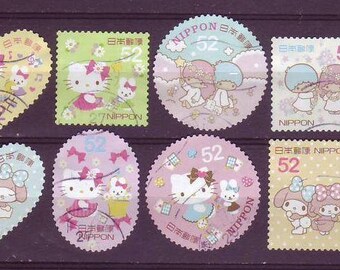 My tastes are eclectic and i adore unicorns but also love taxidermy so many things float my boat so to say :) huge fan of hello kitty and sanrio in general also a massive fan of dark and creepy things. Horror movies, SiFi tv like the twilight zone. Zombies and cabinets of curiosities. Iv always wanted to start my own Cabinet but iv never got around to it sadly. One day i keep telling myself lol.
*Cosplay
something else i enjoy is taking part in cosplay and i also love meeting other cosplay enthusiasts at conventions.
*Wax seals
I love doing this I feel it adds to the letter plus its also very relaxing and leaves you with a sense of satisfaction once its done. I add them to every letter that allows for it. If its a small letter or a postcard I won't but otherwise if you see a wax seal and im your partner it is most likley from myself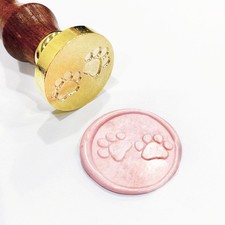 *Hello Kitty
I absolutely adore her she is so cute! I actually love the entire Sanrio collection but hello kitty has a special place in my heart. she was my introduction to Sanrio. I was lucky enough to spend one of my Birthdays at Sanrio Puroland. It was a great experience.
*DISNEY!!!!!!!!!!
Anything Disney and I'm all over it! My husband took me to Disney land for the first time last year as i had always wanted to go but never had the chance. So when we went back to Tokyo last year he took me to Disney land. It may have only taken 28 years but i finally made it there. hehe! They say its the happiest place on earth and its true!
*BJD Dolls
I adore BJD dolls BJD stands for ball jointed dolls. These are cast in polyurethane synthetic resin, a hard, dense plastic, and the parts strung together with a thick elastic. They are predominantly produced in Japan, South Korea and China. The BJD style has been described as both realistic and influenced by anime. They commonly range in size from about 60 centimetres (24 in) for the larger dolls, 40 cm (15.5 in) for the mini dolls, and all the way down to 10 cm (4 in) the very smallest BJDs. BJDs are primarily intended for adult collectors and customizers. They are made to be easy to customise, by painting, changing the eyes and wig, and so forth.
*Lolita
I'm a lolita fashion enthusiast. We have a small group of us here in Scotland and we have meets where we all get together in our coords and do fun things. The movement itself started organically around 1970 on the streets of Harajuku, Japan, by young women who wished to distance themselves from societal expectations of school, work, and marriage. The original participants decided to spend more time on something that made them happy, instead of spending time searching for a husband (as was the norm at the time). Thus began the fashion's early ties to feminism, and its start as a global interest. There are many sub category's to Lolita but i manly stick to sweet lolita, as its pretty, cute and has all the colours i love.