AS OF 3/19/20, ALL SWAPS/MAIL WILL BE POSTPONED UNTIL FURTHER NOTICE DUE TO COVID-19. I'm exercising an extreme amount of caution due to my mom being immunocompromised. Even though USPS did release a statement saying COVID-19 has a low likelihood of being transmitted via mail, I'd rather not run any kind of risk. Thank you all for understanding!
~~~~~~~~~~~~~~~~~~~~~~~~~~~~~~~~~~~~~~~~~~~~~~~~~~~~~~~~~~~~~~~~
Hello everyone! Thank you for visiting my profile. My name is Katie, and I'm from Georgia, USA, and I'm 26 years old! I'm a big kid at heart, though. I've always been a huge geek, even when I was younger. I love Japanese culture, and am a big fan of anime, manga, and just about anything kawaii. I also really like Hello Kitty and most Sanrio characters!
I don't watch a lot of television or movies, but I really enjoy watching YouTube videos (Markiplier, Dope or Nope, etc). I love all kinds of music, but country, rap, and metal/rock are my least favorite genres. My favorite holidays are Christmas and Valentine's Day! I adore galaxies/space themed goodies, and rainbow themed items!
I absolutely love plants (especially succulents), but I ADORE flowers, especially in pinks and whites but I love all colors! Roses are my all-time favorite flower.
I LOVE listening to the No Sleep podcast. I'm interested in getting into other fiction podcasts, as well, but I'm just so addicted to this one right now LOL. I mention in my dislikes that I don't care for spooky/scary things - to elaborate, I don't like jump scares or things that startle me. 'Creepy' things are more my style but I don't delve into it too deeply because I deal with enough nightmares already. XD
I love watching/listening to ASMR - if you don't know what this is, please look it up! It's very relaxing and soothing. Some channels are a bit... weirder than others, but I promise there are several awesome content creators out there. I definitely suggest Gentle Whispering ASMR, Tingting ASMR, The White Rabbit ASMR, and WhispersRed ASMR to start, they're all incredibly talented and their content is diverse so there's something for everyone!
While I'm into kawaii things, I really, really like Hello Kitty (the 'classic' version, the fuzzy version... she's just really cute lol) and most Sanrio characters. I also LOVE Tokidoki, especially Unicornos and Mermicornos! I would love to be able to collect more figures of either of those. ;v;
I love wearing makeup, but unfortunately, I sweat so bad that I can't really wear it often. ;; I do love watching different beauty gurus and makeup reviewers! I really want the Conspiracy palette (I'm huge into Shane Dawson's conspiracy YouTube videos, please check it out if you haven't) but unfortunately it's sold out and very expensive. ;_; Definitely a wish list item lol.
I am most definitely faith based (I believe in God and Jesus) but I am not one to push this onto you if you aren't, or if you aren't comfortable with religion/religious topics. Please tell me beforehand or have this information in your profile so I don't accidentally make you uncomfortable! With this said, I'm very open to learn about other religions/walks of life (my best friend is a beginner Wiccan/Pagan), so please don't be afraid to talk about this kind of stuff with me! Though I may not understand at first, I love to learn new things so I can understand them better - I've actually researched a bit into pagan religion/practices and find it very interesting, so any more information on that would be awesome for my best friend and myself. ;v;
~~~~~~~~~~~~~~~~~~~~~~~~~~~~~~~~~~~~~~~~~~~~
I'm open to receiving anything - I'm so blessed to be able to participate in SB so anything makes me happy! Even a simple 'hello' card makes me smile! Please don't be upset if I don't give you a heart - I love every single piece of mail I receive, no matter what it is!
I will not rate down simply for being late on sending your swap. Believe me, I totally understand that life happens and there are much more important things that go on around us than mailing something! Also, USPS can be really wonky so something may get lost, damaged, etc. I will always message you before rating down, because I want to give others the benefit of the doubt.
~~~~~~~~~~~~~~~~~~~~~~~~~~~~~~~~~~~~~~~~~~~~
My favorite color(s): Pastel pink; rainbow.
My favorite food: Chinese food; Taco Bell; Panda Express.
My favorite hobby: Anything art/craft related!
My favorite dessert: Ice cream.
My favorite mythical creature(s): Unicorns; mermaids.
My favorite animal(s): Pandas and dogs, but I love all animals tbh.
Collects: Cute/kawaii stickers (!!!!); cute anime figures; Sailor Moon items; shoujo manga/manga with pretty art; unicorn/mermaid decor; Russian nesting dolls; plushes; journals/notebooks; Sailor Moon items (but especially Sailor Moon herself, Chibi Moon or Sailor Mercury items); plants - especially succulents!; stamps (particularly Japanese/Asian ones but I love any!); Hatsune Miku items.
Hobbies: Drawing; painting (acrylics, watercolors); crafting (and I'm always looking for something new to try); watching YouTube; listening to music; playing video games; playing board games with my folks; playing PC games (Guild Wars 2, Minecraft, etc); reading.
Other likes: Kitschy, vintage items (especially Christmas and Valentine's Day things).
Dislikes: Raisins; dates; rings (can't wear them due to my job); bracelets (except for elastic ones); dark colors; spooky/scary things - there are a few exceptions to this but I don't like to be 'scared'; insects EXCEPT for caterpillars, butterflies, lady bugs, and lunar moths; mint in any form (peppermint, mint candy, minty teas/coffees, etc.); non-fiction/self-help books; satanic/anti-religious items of ANY kind (you WILL be blocked if you send me anything like this); licorice of ANY kind.
I'll add more to this bio as I think of things, lol.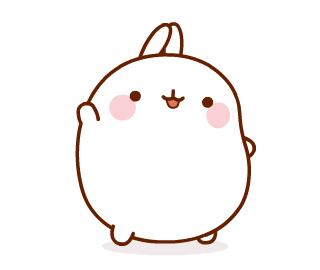 Bye for now!