ON HIATUS 7/10/2023
UPDATE 8/27/2023: I am still on full hiatus at this time.. mom will be having major neck surgery this coming Tuesday, August 29th. Please keep her in your thoughts and prayers. If you would like to send her any get well cards, surprises, etc., please message me for our mailing address. Thank you for your kindness.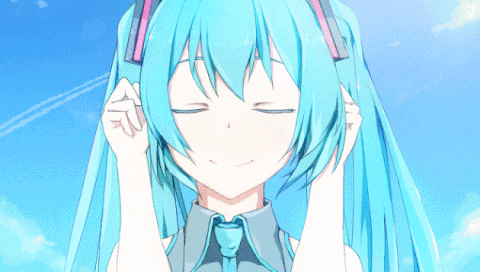 Please know that pen pal replies can sometimes take anywhere from 3-6 months; however, your address will get added to my address book and you will receive happy mail from me from time to time.
For my mom: If you would like to send my mom some happy mail, that would really make her day. After the Christmas season ended, she stopped getting anything other than bills and junk. The way she lit up when she got a piece of mail made me happy to see, and I would love to continue this on for the rest of the year! Her name is Helen (same last name). She likes Peanuts, anything related to God/Jesus (she's a heavily devout Catholic, says her rosary every morning, watches Mass every day, etc.), wrist/ankle bracelets, drinking coffee/tea, flowers of any kind, crocheting (she only knows how to make blankets, she has arthritic hands so it gets hard for her to maneuver sometimes) and crossword puzzles just to name a few things. She also likes mint (those big peppermint sticks you get around Christmastime are some of her favorites) and she enjoys her tea every now and then, too. She's a simple, wonderful lady! However, please don't feel obligated AT ALL to send anything more than an uplifting greeting card/notecard/postcard. She has a hard time with her hands, so writing/typing is hard for her, but please know that she reads every piece of mail she receives and will always try to send a thank you note. Anything other than bills and junk mail will make her day! If you're in a swap with me, her address is the same as mine. Otherwise, just reach out to me for my info! Thank you!!!
ABOUT HEARTS: Karen07 worded it perfectly: "I don't scrutinize postmarks or fret over small failures to "meet swap requirements". The heart thing irritates me a bit because I do rather assume that whatever was sent to me was done with pleasing me in mind and of course it's heart worthy for that reason alone. I think a heart is like saying thanks a lot as opposed to just thanks."
I've created an Instagram specifically for posting pictures of outgoing swaps! If you don't want to see potential spoilers, please do not visit! Otherwise, feel free to browse and give me a follow! It's linked in my Linktree!
UPDATED NOTE ABOUT MY PO (and USPS in general) 7/26/2022: I just received a swap today that was mailed from Canada on 6/18/2022- almost a month and a half later! I'm not sure why or how this happened. This is why communication is so important- I will never rate down without trying to reach out to you first, and I hope I'm given the same benefit.
ANOTHER UPDATE 8/8/2022: I just received a postcard today from Texas that was postmarked 7/7/2022. What the heck! I can't believe it took over a month for a postcard- there was no reason for it to be so delayed. I don't even know anymore.
Note about my post office: we no longer have a consistent mail carrier and haven't for quite some time now. (Update 7/26: Our current mail carrier sucks wind lmao. Another update 11/21: The original mail carrier no long works our route and we have another one AGAIN! Ugh!) With that being said, postmarks are often inaccurate and wrong when you receive mail from me. Please please PLEASE do not compare the date I mark my swap as "sent" to the postmark, as they will almost always be different and will not match... I mark my swap as "sent" the day it's put in my mailbox. Also, on rare occasions, our mail gets delivered to the wrong address or delivered late. I always give the benefit of the doubt and will never rate low if I haven't received your swap, and I'll reach out to talk to you before doing any kind of low rating. :-)
I've taken inspiration from YouTuber Inkie Quill to create Happy Mail Binders! (Video: https://www.youtube.com/watch?v=foHMmTSLWjE) Mail I receive goes into these binders! I'm way behind on them unfortunately, but I will be updating them slowly! I will be making a binder just for this year. :-D If anyone is interested to see pictures, let me know!
I also collect postcards I receive in the mail! Any that don't fit in my PC binder goes in my happy mail binder. I love any PC I receive because it's sent with love and with me in mind! ;u;
My name is Katie, and I'm 29 years old. I usually go by she/her pronouns but I don't care what you refer to me as, as long as you're comfortable! I've been swapping on-and-off for several years now and I really enjoy receiving mail, but I love sending it even more! Life can be dull, boring, and sad sometimes... but some happy mail can brighten up our lives!
As far as pets go, we have a Yorkie (Bandit), a nanday conure (Gibbs), and a dwarf hamster (Cappy). They're all equal part crazy, part awesome. I think they fit right into our family. :-P Hector (our tuxedo cat) was rehomed to a family friend, who renamed her Barbie, and she's happily living with a slew of different animal friends!
I'm a nurse on the night shift (I just started in this role in September 2022) so I'm still trying to get acclimated to the night shift life. With that being said, I may be slow to rate, so I apologize! I do my best to be timely.
I started my prerequisites for my Bachelor's Degree in Nursing as of 5/2023! I'm currently taking statistics and microbiology. Pray for me!