I'm Steph(anie); a nerdly dorkish 40 year old, married to a nerdly dorkish 40-something year old and mother to one nerdly dorkish 22 year old. We all live in Tallahassee, Florida. I'm a homemaker and try to cram as much creative playtime into my day as possible between one boring chore or another.
I am very enthusiastically a homebody, thanks to some major introversion, social anxiety and other personality issues. Art (and swapping) is my way of coping with the internal junk and connecting with people.
I'm obsessed with making things. I've been at it for awhile now - crafting for at least 20 years (going back to when I scrapbooked my daughter's babyhood) and I've tried oodles of things. For the past 12 years I've been focused on paper/mixed media art and swapping. Right now I'm all about mail art, gluebooks, ATCs, artbooks/zines, and just generally gluing paper to paper. I got myself a Gel Press for my 40th birthday in 2019 and am over the moon about it.
Beyond art and cleaning up messes, meme, movie and TV references rule my world. I enjoy "airplane naps" on the couch, watching entirely too much TV, road trips, thrifting, exploring historical sites, long walks on the beach, candlelit dinners….oh, wait.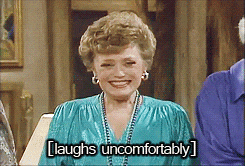 News
✳️ FALL 2020 | I think I will be taking an indefinite break from organized swaps here, both on the hosting and participation front. It's a lot more enjoyable to exchange on a free-form, organic basis with mail art pals I've made over the years, and connect with new ones at more informal sites.
If you want to keep in touch via mail art on a semi-regular basis, feel free to PM me. You can also find me on sendsomething.net and reach me at my other sharing links above.