If you haven't received something from me or if I have accidently failed to rate you, please inbox me and I will be glad to help ;)
In August of 2012 I received a rating of 3 on a bookmark swap. The comments on the rating should make the reasons obvious if you take the time to read. I was late with the swap because my mom died. It's my first and only low rating so I hope for understanding and no trouble with joining swaps.
My name is Ginger. I live in the upstate of South Carolina.
I was homeschooled so I didn't get to experience public highschool life. I didn't go to college either so that lifestyle is unknown to me as well. I feel that this lack of secular culture is the reason my likes and dislikes are more old fashioned.
I love old things and history. I often feel I was born in the wrong decade b/c I love 50s, 60s, and 70s music, TV shows, furniture, and general home decor.
I am a Christian. My favorite chapter of the Bible is Romans 8.

In my teens I was a dedicated penpal to many. We exchanged letters as well as small things like bookmarks, short comics and stickers. The older we grew, so did the electronic age. This is why I decided to join swap bot. I just love surprises in my mailbox :0)

POSTCARDS!
I collect postcards. I love recipe PCs, also rivers, waterfalls, and beaches. Really any scenery would be a favorite, but I love all PCs. I have a whole album full and am about to start on another one. I PREFER THE USUAL 4x6 SIZE SO THEY WILL FIT IN MY ALBUM. Also I prefer them NAKED (written on and stamped) because I love to see the postage stamps, especially from international places.

Things I Have Always Wanted To Do
Yoga
Travel
Caligraphy
Spanish
Sign Language

A lionhead rabbit named Mocha is my world :)

I am a reader, although I hardly have my nose in a book all the time unless I find a book or series I just can't put down. I can't escape liking some young adult books still. I also like history, adult fiction, and biographies, but the young adult ones still capture my heart. I read the Twilight series and The Hunger Games series and loved them. I love mysterious stories and stories with twisted endings. When I was very young I read Nancy Drew books.

Things I Like
GEOCACHING! If you've never heard of it, go to www.geocaching.com and watch the introduction video or look it up on Youtube. I love receiving anything pertaining to the hobby, especially travel bugs!
Those big stickers from bubble gum type machines (not the tattoos)
Recipe cards with yummy recipes on them :)
Postcards, stamped and written on (naked)
Nail art stickers
Macrame and all things made of hemp
Superheroes - especially Batman

Super Mario Bros. and all related characters

Charlie Brown and all related characters

Butterflies, Sheep, Bunnies, Penguins, Pandas, Koalas
Short Comics - especially Peanuts
I love all colors but especially mixes of blues and greens.
Gardening and plants in general
Writing letters/notes/poems
Stationary & all accesories like cute pens & stickers
Black & White graphics/sketches/tattoos
I love simple things
I collect snowman decor for Winter/Christmas
Plaid, stripes, argyle, strawberry, and lemon Prints
Listening to and the graphical art of Adventures of Raindrop (www.adventuresofraindrop.com)
I love making bookmarks, envelopes, and postcards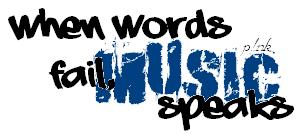 Johnny Cash, The Eagles, The Doors, 3 Doors Down, The Rolling Stones, Jars of Clay, Casting Crowns, Need To Breathe, CCR, Mercy Me, Counting Crows, Sister Hazel, Vince Gill, Lifehouse, Creed, Aaron Lewis.....

The Wonder Years, That 70s Show, Alfred Hitchcock Presents, The Twilight Zone, I Spy, Prison Break, Dexter, The Sopranos, Two And A Half Men, George Lopez, The Nanny, Weeds, Law & Order SVU, Criminal Minds, Family Matters, Full House, The Glades, Army Wives, Gunsmoke, Bonanza, Little House on the Prarie, Alias Smith & Jones, Everybody Hates Chris, Batman: The Animated Series, Boy Meets World, The Riches, How The Universe Works, The Walking Dead, Investigation Discovery, House, Bones, National Geographic
The Boy Who Could Fly, Gone With The Wind, The Hobbit (old cartoon version of Lord of the Rings), To Kill A Mockingbird, Diary Of A Mad Black Woman, Frailty, Avatar, The Twilight Series, Star Wars (the originals only), Iron Man, The Incredible Hulk, Ice Age, UP, Despicable Me, Scream, Silence Of The Lambs, Reindeer Games, The Wolfman, Taken, Red Riding Hood, Thor, Pirates of the Caribbean (parts 1 and 4), The Hunger Games