Update 4/25/14: Wow, can't believe how long it's been! I took a break from SB to focus on my health and also move to Wasilla, Alaska (an hour away from Anchorage). We enjoy the country life as it's quiet and gives time to reflect and enjoy this beautiful state :) I am still on the kidney transplant list, waiting for the day that I get that call! I've had some recent health scares but am now on the track to recovery. I've missed so many good SB buddies and can't wait to reconnect with all of you :)
Update 11/14/12: "Sometimes when we are generous in small, barely detectable ways it can change someone else's life forever." Margaret Cho
A wonderful group of people put together a book for me, Project Deb, to inspire and support me through my journey dealing with Chronic Kidney disease as well as waiting for my transplant. I cannot thank each one of you enough for the kindness and beauty you've brought to my life. Everyone here has been a tower of strength for me..reminding me to focus on my blessings and to keep a positive, hopeful attitude. I am humbled and grateful beyond words at the outpour of kindness. I can only hope to give to others as I've so freely been given through everyone's friendship here. You all amaze and inspire me and I will never forget your love and comfort. Thank you.
Update 10/11/12: Thank you to everyone for your support and help in meeting my goal of raising $5,000 for my upcoming kidney transplant! This was a huge burden taken off my family's shoulders, it will go a long way paying for my airfare to Seattle, meals and lodging while recuperating the 6+ weeks after surgery. We could not do this without the help of everyone here at Swap-Bot. Thank you so much!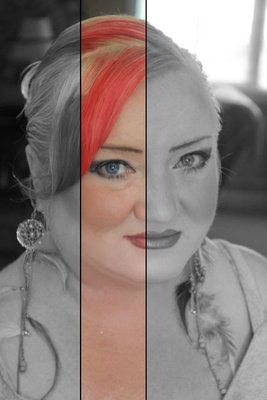 I love to do anything that's creative or artistic... I crochet, paint, draw, sew, bake...just about anything you can do with 2 hands! Check out my Flickr to see what I make..if we're swapping, please know there might be spoilers in there!
I'm a 40 year old mom of four and live in Wasilla, Alaska. I've lived here most of my life, but was raised in Hawaii as a child. I love to spend time outdoors with my family, our oldest son is our biological child and we've been blessed to adopt three more wonderful kids. I love to write and have penned over 25 children's stories and young adult short novels.
I have a bachelors in Elementary Education but do not teach now due to kidney disease. Currently I'm a stay at home mom and excited about meeting people from all over the world!


(bolded are extra fave)
fat fabric quarters! (I love all kinds of crazy, wacky colors and patterns!)
bandannas (I sew and alter these, happy with any kind, regular, crazy, exotic, surprise me!)
zentangles! (I just started making these and I love love love them! There are so many talented artists here, so show me what you can do!)
crocheted or knit items (esp hats, scarves and purses)
colorful things (bright colors- red, hot pink, electric blue, purples)
reusable bags (cloth, yarn, etc)
tropical fruits (esp guava, pineapple, coconut and passionfruit)
charms (for using in jewelry)
butter rum..anything
scrapbooking (papers, pens, cutting supplies)
coconut (smells, flavors, anything!)
fruity candy (strawberry, blueberry, lime, pineapple, apple, watermelon, etc)
black licorice flavored candy (black jellybeans, bridge mix, licorice Altoids, etc- please no red vines or Twizzlers)
dolphins
tropical items (seashells, sand, ocean scenery, palm trees, coconut oil)
glitter pens and markers (especially acid-free)
celestial sun and moon artwork
Star Trek Next Generation (dvds, actors items, autographs, memorabilia)
Sci-Fi movies/books (nothing with horror or occult themes..more on the level of aliens, superpowers, computers, robots, etc. Love Matrix, Star Trek, Star Wars, Stargate, LOST tv series, etc)
scents- fruity, berry, flowery
70's and 80's pop culture (soda, food, tv shows, cartoons, video games...especially love Mountain Dew stuff, Pepsi, Smurfs, Sonic the Hedgehog, Star Trek)
makeup (LOVE the Hard Candy line..eccentric eyeshadows, colorful mascaras or liquid eyeliners)
fairies (I love Amy Brown's fairy art! Also enjoy Irish-themed with ivy, but don't care for babyish fairies or baby angels..fat little cherubs with arrows aren't my thing, lol)
I wear a size Adult Large for t-shirts, and love 80's retro tees (don't mind if gently used)

I love brights, black and glittery..or what I call "pretty punk" lol


romance novels
horror/gore
anime/manga
tarot cards or horoscope items
red licorice
clowns
country kitchen decor
bath fizzies or lotion
gummy bears
collector coins
sports (except for 49'rs stuff..my hubby is a fan and I'd be willing to make that exception)
heavy metal
sweet n sour sauces
decaffeinated tea or coffee (love my caffiene!)
dark chocolate
gloomy stuff
people that don't rate
flakers





Jesse, 19- the best teenager you could ask for, gentle, kind and shy. Very helpful and compassionate. He's currently a sophomore in college working to become a Social Worker. Likes technology, gadgets, brain teasers, learning about other countries and cultures, exotic candies.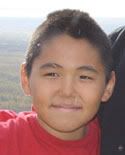 James, 11- A sweet, athletic boy, loves cars, planes, army men, action figures.

Madison, 10- Spunky, silly and girly girl, she loves loves makeup, purses, small animals, stuffies.

Boosie Baby, 4- Happy, loving girl, she loves everything! :)