does your profile needs some new decor?

Let's pretty it up!

Rules
After partners have been assigned check your partners profile and search for a pixel gif you think they will enjoy based on their likes :)
Please be sure to check the size of the gif so you don't post a half cut off image. You can make sure by clicking preview before your comment
Ex: you might post this if your partner likes kawaii and cats!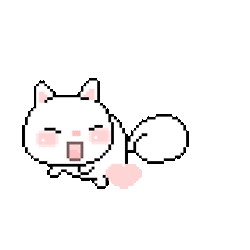 There's also an example in my comments on my profile that I posted!

This is open to newbies! I will be checking profiles so please make sure that you have a well filled out profile. I will ban anyone without one. This means that you should have a bit about you, likes and dislikes plus whatever else you think will help your partner get to know you. Otherwise it's a 4.95 rating, no recent ones or threes
I will most definitely angel this swap. Please contact me ONLY AFTER you've contacted your partner to try and work something out and have rated a one. If there's no resolution with your partner then message me and I will send you your swap! <3
Comment with any questions <3