Update July 15 2019: I just created my first group! I'm excited and nervous. :)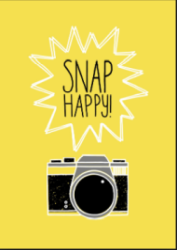 Theme: A DIY group. Turn your snapshot photos into postcards, ATCs, notecards, zines, and more. Type: Arts and Crafts
http://www.swap-bot.com/group/6ed3964ed7cdba6562f0f2c211ac4d64/about
------------------------------------
If you haven't received a card within a month of my send date, please let me know.
---
I like staying creative in small ways and this site provides a lot of opportunities. I like handcrafted one-of-a-kind things.
I love making my own postcards.
Here's an example of one of my handcarved blocks postcards.
Cut n Paste postcards are one of my favourite style of postcards. They are fun to make and receive. I like rummaging through magazines for images that will make a great postcard. Look over on the right, under "Currently Hosting" I've usually got one CnP on the go.
Borrowing from NRGordon's description, I like making postcards from found images. I find they are more interesting, and more personal. If you like making postcards, definitely send me one if you are my partner in a swap. Let me know how you made it and tell me something about the image you picked (why you picked it, what you like about it).
Things I find interesting:
Everything Keri Smith--in particular her Wander Society concept. Solvitur Ambulando!
Documenting things a la the Wander Society
Hygge concept - cosy, comforting, calm, zen
Little Free Library visits while wandering and exploring
Dogs
Coffee shops
Municipal art galleries
Whimsical things
Canadiana
Amateur art made by regular people
Tartan
To all those people who join my swaps and rate promptly and with a nice note...