Hi, and welcome to my page...😃
🎂 August 22nd...Thank you to the anonymous Aussie swapper who sent me a random 'Belated birthday Postcard'. It was a lovely surprise and very much appreciated!🙏
20th August: Life is so complicated...family dynamics are down the toilet. Need to step out. I'm disassociated right now.
😩UPDATE: 23rd July: Definitely need to drop out for awhile. I've been diagnosed with with PTSD. (Post Traumatic Stress Disorder). It took a long time to get in this space, will surely take me time to find myself once again. As you can imagine, I'm on all sorts of medications. Ttys JenniferB (hugs to you)
😓 UPDATE: 4th July: Dad is now in Reidential Care for the aged...I can't do it anymore. We moved him in last Friday.(No, he's not happy about it, but all is well.) Heart op being decided once again. 😞Please send a prayer to my daughter Brooke, on the same Friday, that night her other grandfather passed away. Yesterday morning, her best friends mother passed away, whom Brooke was treated as one of her own. Only 49...no-one knows when our time is up, so please keep safe and be kind to each other xxxx😓
🤦‍♀️UPDATE 22nd June: I have recently had a mental breakdown with an overload of family responsibilities and was hospitalised via ambulance. Please no sympathies, I'm ok, but will take me some time for my mind to unfrizzle. All surrounding my Dad and making the hardest decision on doctors advice to get him into an aged care facility prior to heart operation. Just bare with me for awhile. 12 yrs of Dad has has taken its toll and I can't do it anymore....😓
🔴🔴UPDATE 30th MAY: I have withdrawn from all swaps as of today, sadly. There are a lot of heartbreaking personal issues surrounding my life right now. Besides my Dad still under observation in hospital, I am enduring much irreparable heartache from certain family members, and I am broken. Please don't drop me from groups I'm in because of situations beyond my control right now. I hope you all sincerely understand...so until things improve, I will leave it here...thank you for your compassion.🔴🔴🔴🔴🔴🔴🔴🔴 I have tried to keep up with rating you, if I've not, please let me know xx
🔴UPDATE 23rd MAY: Dad had a stroke at 1am this morning. Clot at back right hand side of brain. Nothing can be done at this point in time. Naturally I have pulled out of some swaps, and maybe more. One day at a time for now. Thank you...🔴
UPDATE 18th MAY: I'm not having a great start to May...since so much is going on in my life, I've had to start seeing a Clinical Psychologist as from last Saturday. It's a good thing. Please forgive me if things don't go according to plan right now, it can only get better from here...but it doesn't happen overnight. Blessings
UPDATE 22nd APRIL: Last few days came down with a dreadful fever. Did not think I would make yesterday's flight home to Australia. Last thing I wanted was to be stuck in a hospital in Indonesia. However, I'm home. Spent the best part of today in emergency. Given IV fluids, X-rays etc. No pneumonia, thankfully, but on high doses of penicillin and ventolin. Now it's nothing but sleep to heal.
I have so many wonderful people to rate due to my absence. I will contact those I am to send to, that I maybe a little late in sending out...I'm so sorry. Those that know me as a swap partner, know this is not how I work. If I don't contact you at this time, please forgive me...right now I feel like I'm dying. Thank you for keeping this in mind for now. XXX
UPDATE 14th May 2017: Dad is going to be the first to undergo an international study of his upcoming operation involving 80 patients world wide having KEYHOLE heart surgery. It will be in approximately 5 weeks from today. Will keep those interested up to date! Thank you for all your prayers, kind words and support.
❤A big massive hugs to ALL those Dad recieved 84th birthday wishes and cards! You know who you are. I'd like to list all those that sent when I get some time. DAD is so happy and proud of all those with nig hearts! Thank you for making his day very special! ❤💚💙💜💛💝🙏
---
FYI: International post from Australia takes some time. Please give at least 3-4 weeks past the send by date before asking 'have I sent?'. Sometimes it can take longer.
---
7th Dec 2016...Had to have another CT Injection of steroids in my lower lumbar spine today. Nerve tablets don't help at all. Can't even sweep a floor. Now cannot go to my daily 5am pool schedule for strengthening and to lose weight, for a week. Saddens me to not be so physically fit and the kilos that have jumped on my body the last two years...does anyone have an easier way to lose weight? Follow up with doc on 15th.
---
First up, I just wanted to thank all the amazing partners I am teamed with in all the swaps I join. Very rarely does a day go by that I don't receive 'happy mail'. Makes my day! 💜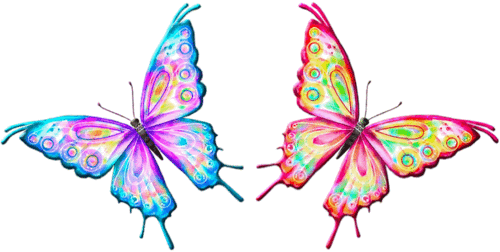 📭 Sadly, I was flaked on in my first ever hosting of a swap Send an Inspirational Card by @Aquiller
♥️♥️♥️ As I am unable to 'Angel' myself, the lovely @Midwestkiwi Angeled me.
📦 Angeled @Deanna38 for Farmers Wife Sampler #2 swap.
---
Firstly, my disclosure...
I always send by the due date. Please be aware international post takes longer than usual, can take weeks, so I ask for your patience. If I feel I may be late, I will contact you asap. I do login regularly, so PLEASE, if I have not rated you, I'd appreciate if you'd give me a nudge. We are mere mortals, but would not have been intentional, sorry. (With so much happy mail, I'm trying to keep track-lol).
Also...please don't hesitate packing multiple swaps together if we become partners in several swaps at the same time. No need to ask. Save your postage costs.
Secondly...Life happens-if you are late in sending, just message me. It's no problem at all.
Thirdly... I ALWAYS respond when you've taken the time to rate me and leave comments, as I appreciate the feed back, cheers! 😊
---
I suffer with anxiety/depression quite regularly. Besides life, it isn't easy looking after an aged parent. Being in touch creatively helps me immensely.
💜 My husband is a truck driver, away often. I have three children, five step children...my eldest is 37, our youngest is 22. None live at home :) The amount of granddies to date is 12, ranging in ages from 1-14 yrs. Grandy 13 is on it's way!
💜 I am the eldest of six. My parents met whilst both in the Royal Australian Air Force, so we did a lot of moving around whilst growing up. My Mum happily lives on her own, but my 83 yr old Dad lives with me in a granny flat attached to my home.
🐶🐶 adore my two little dogs Missy Moo & Lil Miss Daisy. 27th Feb 2017...poor Daisy has had op on her left hind knee. Once recovered, the right one needs to be done. Sadly, it's $1000 each one, but they're my babies. Missy Moo had both done years ago. The million dollar fur babies LOL