Hello, my name is Ellen and i'm 25. I'm married, I'm an animal lover, I have 4 pets! I love to have many hobbies to keep me busy. I like to craft, papercraft, glassblow, decorate, read, knit, paint, draw, garden, scrapbook, cook/bake (I used to be a cook), play video games, swim, ski, bike etc.
I love to eat and I love candy and snacks :D My favorite candy of all time is Morinagas azuki caramel :)
I really love to travel.
My favorite animal is the Dragon, favorite color is blue, I am a night owl, I don't enjoy coffee but I am all about tea... I also own a tiny etsy store, where I make envelopes or kawaii snail mail kits and occasionally, soap :)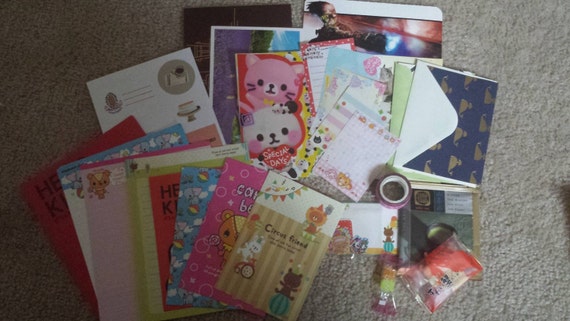 I'm always open for new snail mail pals!
I use penpalmanager.com to keep track of my pen pals, swaps (from all different sites), and letters!