PLEASE NOTE!!
I just got notice, that the blue postal boxes (we don't have out going mail at my house, so I have to use the blue boxes) have been being taken out of my neighborhood because someone has been peeing in them. SO, if you did not get something from me in September, PLEASE PLEASE PLEASE let me know. I will resend it straight away. I will from now on be walking the mile to the nearest Post Office, and hand delivering my mail there. Thanks for your patience and understanding in this matter.
Welcome to my profile! My name is Evan.
ME IN A NUTSHELL:
👩‍❤️‍💋‍👨 I am married to my best friend, Tenny(13.9.19)
🎬 I live and work in Hollywood
🎧 I am autistic (if you couldn't tell by my name)
🛸 My husband wrote a TTRPG game. It's called Jump Rangers and it's about Kid Space Commandos fighting alien dinosaurs and robots, click the link and check it out!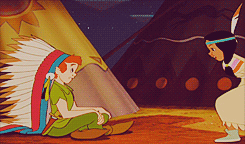 Swap-bot is something I do because I enjoy sending mail and receiving mail. Simple as that. I try to check-in at least once a week(sometimes more). I used to be more involved but it really started becoming not fun and overwhelming, so I backed off.
---
ABCs
A - Archery, Artemis(Goddess), American Girl Dolls, Asexual Pride
B - Buttons, Brave (Disney Movie), Blush (the color)
C - Chickadees, Cheerios, Captain Marvel, Club 33, Champagne, Coffee, Crochet
D - Disneyland, Doctor Who, Donald Duck, Duffy Bear, D-O (Star Wars), Daiso items or giftcard
E - EVAN (anything with my name on it), Embroidery
F - Fireweed, Forget-me-nots, Foxes, Figment
G - Gudetama, Gravity Falls
H - Hei Hei, Herbie the Love Bug
I - Isadora Duncan, Ice Skating
J - Jazz Age, Jasmine
K - Keys (I collect them)
L - Lemon Lime Kool-aid, Legally Blonde
M - Marshmallows, Melrose (my American Girl doll), Mice, Marie Antoinette, Merida
N - 1920s, Native Pride
O - Olympic rings, Origami
P - Peter Pan, Pegasus
Q - Quarter sized toys, Queen Crowns
R - Redwall series, Rescuers, Russian Orthodox
S - Swans, Seals, Starbucks, Sorcerer Mickey, Snow White, Sofia the First, Swizzle Sticks (I collect them)
T - Tiffany Blue, 13, Tiger Lily (Peter Pan), Tomorrowland (Movie), Thimbles
U - Umbrellas, Unico, University of Washington
V - Versailles
W - Will-o'-the-wisp, White (color)
X - X-wings, Xenology of Doctor Who
Y - Yoga, Yarn
Z - invader Zim, Zebras that are rainbow
---