Welcome to my profile! My name is Evan. I have arranged my profile in bullet points, so it is easy to navigate and read.
🏳️‍🌈♉️🎥👩🏻‍🦯👩🏻‍💻☦️🤬🎧📓🐕‍🦺🧶🦊☕️⛸🎮🗝💌💤🇮🇪
ME IN A NUTSHELL:
🐾 I have a chihuahua ESA/Autism Dog
👩‍❤️‍💋‍👨 I am married to my best friend (13.9.19)
🎬 I live and work in Hollywood
🏳️‍🌈 I am an autistic asexual demi-girl
🛸 My husband wrote a TTRPG game. It's called Jump Rangers and it's about Kid Space Commandos fighting alien dinosaurs and robots, click the link and check it out!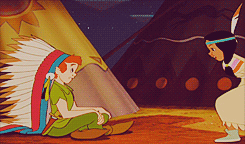 ---
Favorites
❤️ Color: Black and White stripes is a color right? No. Then I guess I pick Pink and Tiffany Blue (My capsule wardrobe is black & pink)
🧡 Number: 13
💛 Flower: Fireweed and Forget-me-nots
💚 Animals: Swans 🦢(especially signets/babies) Seals, Chickadees & Fox 🦊
💙 Place: Disneyland
💜 Candy: Marshmallow
❤️ Cookie: Stauffer's Animal Cookies
🧡 Cupcake: All the cupcakes! 🧁
💛 Dessert: Popsicles
💚 Ice Cream: Vanilla
💙 Fruit: Strawberries 🍓
💜 Pizza: Cheese
❤️ Sandwich: Grilled PB&J
🧡 Cereal: Cheerios
💛 Cold Drink: Lemon Lime Kool-Aid (the green one)
💚 Coffee: Starbucks 💚
💙 Tea: Nutcracker Sweet and Sleepytime by Celestial Seasons
💜 Video Game: Never Alone
❤️ Books: Peter Pan, Anything Neil Gaiman, The Parasol Protectorate, Miss Peregrine's Home for Peculiar Children (#StayPeculiar), Subtle Knife series, and Redwall series
🧡 Comics: Mouse Guard & Babymouse
💛 Authors: Neil Gaiman, Brian Jacques, Ransom Riggs
💚 Artist: Lucy Flemming & Lorraine Loots (the Art for Ants lady)
💙 Song: Moonlight Sonata (I wrote a paper on it in college, and it will never not have great meaning to me)
💜 TV Show: Doctor Who
❤️ Cartoon: Sofia the First, Invader Zim, Gravity Falls and Code Lyoko
🧡 Top 10 favorite movies: Peter Pan(2003), Rise of the Guardians, Brave, Tomorrowland, Pacific Rim, Legally Blonde, Eddie the Eagle, Aquaman, Raya, Penelope (2006)
💛 Super Hero: Captain Marvel
💚 Season: Fall 🍂
💙 Sport: Figure Skating ⛸ and UW Husky Football
💜 Holiday: Russian Orthodox Christmas (Jan 7th)
---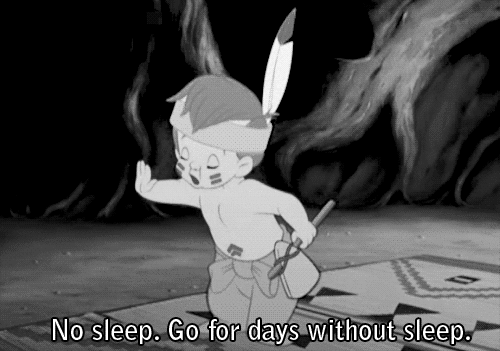 😏 Just kidding I love NAPS!!
---
Collections
⚜️ ALL THE PETER PAN
⚜️ Glassybaby Votive holders
⚜️ Keys - modern and skeleton (you can send me any keys from your junk drawer that you don't know what they belong to) I love keys!
⚜️ Miniature toys and items under the size of a quarter or so. I have an apothecary jar I put them in. I play with and sort them randomly.
⚜️ Vintage brass/bronze baby shoes mid-century or older (if you find them thrifting, I will swap with you!!)
⚜️ Vintage Buttons which I make into Button Bouquet Stems like these
---
Things that make me HAPPY
🙂 Peter Pan - Always Peter Pan
🙂 Anything from my favorites list
🙂 Ireland & Irish things
🙂 Anything with my name EVAN on it
🙂 Anthropomorphic Mice and Woodland Creatures
🙂 Miss Peregrine's Home for Peculiar Children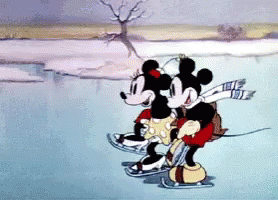 🙂 Ice Dance/Skating - I am training to take all 22 of the US Ice Dance tests. I love anything to do with ice skates and ice skating!!
🙂 Journaling
🙂 1920/30s Jazz Age, Lawn Parties, flappers, Depression Era and Prohibition Era
🙂 My American Girl Doll. (I recently donated two of my dolls to charity, so I only have one left) Her name is Madge Kittredge. She is an American Girl Kit Kittredge doll, whose full name is Margaret Mildred Kittredge. As I have a mouse named Kit, I opted to change her name. She is mostly Depression Era, I also have a lot of 1920s type things, and a lot of modern pretties - so I like to say she is a Time Traveler. She does kind of look like #13, doesn't she?
🙂 Candy - I like fruity things & suckers. I really like trying candies from all over the world.
🙂 Starbucks
🙂 Tacky Tin fence decorations (like the kind from the 80s)
🙂 Feeding my squirrel friends that come to my porch and visit.
🙂 Cute and vintage-y robots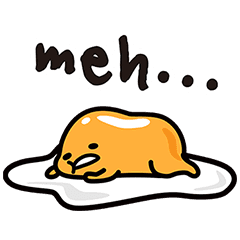 🙂 Gudetama 🥚
🙂 Disney - Mickey Mouse, Pluto, Hei hei, Rex, Merida, Snow White, Peter Pan (any character from that movie), Tigerlily, Bruni, Figment, Duffy Bear and Friends. Star Wars - D-O, xwings and mouse droids. Marvel - Captain Marvel, Loki, Scarlet Witch
🙂 Daiso stationery items, especially the Disney stuff! (really ANYTHING from Daiso...love this store!!)
---
Things I am wishing for
✨ Peter Pan
✨ Starbucks, Target, Daiso gift cards
✨ Anything from or inspired by my Profile or Wishlist above (if you own something and want to pass it on or if you can make or find it cheaper - please do)
✨ Stationary Sets (2 papers and envelope)
✨ American Girl story books (I only have Kits)
✨ Send me a single sticker that you think I would like based on my profile, and write a note about something that makes you happy.
✨ Stamps - Extra Ounce, Global and Postcard. Also, D-O stamps from the new Star Wars set.
---