Hello, welcome to my profile! I am so glad you stopped by! My name is ROOK.
I am autistic and live and work in Hollywood. I am married (9/13/2019) to my best friend Tennyson and we have a chihuahua named Lu (short for Luna).
---
Wishes
Postalettes or Stationery Sets- blank ones to send
Postcard stamps - my post office has been out of them for months.
JELLYFISH anything
Nintendo DS Lite - Lego games. This is the only console I have and I lost my game wallet that I had all my Lego games in it. I am devastated and heartbroken as this was a complete collection and now I have only the one that was in my console (Lego Harry Potter years 1-4) Used is fine
Hanayama Puzzles - I am obsessed!
anything from or inspired by my wishlists above, I love second hand things. If you have something from my wishlists, you would like to pass on, I would love it.
---
Things that make me happy
My main special interest right now is Jellyfish I love everything about them!! books, photos, collectibles, toys….anything with jellyfish on them! Special interests are more than a collection or hobby they are kind of a self regulating adventure for most autistics. They help bring order, joy, and peace to my world. I just can't seem to get enough of them!
Other things I enjoy are:
My American Girl Doll, Junior. She is custom made and looks just like me!
Movies - I love the whole process of making movies. Some of my favorite movies are Everything Everywhere All at Once, Legally Blonde, Marie Antoinette, Meet Joe Black, Tomorrowland
Disneyland - I go about once a week, when work allows. It is also a special interest, but it is mainly the history of the park. I love any Disney ephemera (old, new, used, a corner….anything)!! I do like Disney in general, so I will never say no anything Disney. My favorite characters are Snow White, Merida, Elsa (specifically Frozen 2), Mabel Pines, Captain Marvel, and of course Mickey Mouse and the Fab Five!
Archery - I love archery! I shoot as often as I can. I am hoping to compete someday.
Anthropomorphic Animals - Especially MICE or any woodland animals! I also like Chickadees, Swans, Pegasuses
Always Peter Pan
Reading - THIS YEAR I am trying to read a new books by a POC, disabled, LGBTQA+ authors, so I am always up for suggestions!!
Collections - Keys (Modern, skeleton, big, small…all keys. But actual keys, not stickers and such), Whiskies, Rooks (chess pieces),
---
ABCs of ME
A - Angels, Alutiiq, Archery, Alaska, Ace of Spades, Artemis, Asexual, Autistic, Audrey Hepburn
B - Bourbon, Babar, Browncoats, Brave (movie), Button Bouquet stems
C - Chickadees, Code Lyoko, Cognac, Chihuahua, Captain Marvel, Crimson
D - Disneyland, Doctor Who, Donald Duck, Daiso, Dragons, Delight
E - Elsa, Everything Everywhere All at Once, Eleven
F - Foxes, forget-me-nots, Fireweed
G - Gravity Falls, Glassybaby, Gudetama
H - Hanayama Puzzles, Hollywood, Hair Accessories (for fine hair), Harlem Renaissance
I - Ice Skating, Isadora Duncan
J - Jellyfish, Junior (My American Girl Doll)
K - Keys
L - Legally Blonde, Luna Lovegood, Lollypops/suckers
M - Mice (especially anthropomorphic ones), Merida (from Brave), Marie Antoinette, Moleskine Journals, Mossflower Series (Brian Jacques)
N - Nintendo DS Lite
O - Otter Pops
P - Pegasus, Peter Pan, Patriotic Ephemera (making a collage), Penelope (movie 2006), Petrichor
Q - Queenie Goldstein, Q-Bert
R - Rooks, Ramen, Roaring 20s
S - Starbucks, Strawberry flavored anything, SPN, Sofia the First, Snow White, Swans/Signets, Sorcerer Mickey, Spam (the food product), Slytherin, Stars, Snorks
T - Tiffany Blue, Truth (word of the year), Tomorrowland (movie), Tchotchkes with EVAN on them
U - Ugly Duckling
V - Versailles, Vintage Robots
W - White (color), Wings, White flowers (ANY)
X - Xenology of Doctor Who
Y - Yoga, Yuri on Ice
Z - Zebra Mildliners
---
🛸 My husband wrote a TTRPG game. It's called Jump Rangers and it's about Kid Space Commandos fighting alien dinosaurs and robots, click the link and check it out!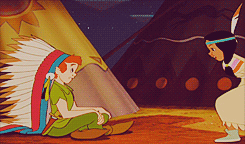 ---
Swap-bot is something I do because I enjoy sending mail and receiving mail. Simple as that. I try to check-in as often as possible. I used to be a lot more involved but it really started becoming not fun, so I backed off a little. Swap-bot is for fun, not a job, I have a life outside of Swap-bot.
---
If there is something missing that you saw before…I still like those things. I just like to change up my incoming mail once in awhile.
---