In what little free time I have, I love to create. Anything. Everything. I grew up in a house with a mom who could easily be classified as a borderline hoarder - but I like to think of our home as a treasure trove. There are scraps of just about any material you can think of somewhere in the house, with recycled materials and broken bits of things that can be re-purposed into whatever your imagination can create!
My favorite thing is to find a way to make things people buy all the time for absurd prices. For instance, if I see a piece of jewelry on sale for say, $50 at a brand name store, first - I'll laugh. Second, I'll inspect it thoroughly to figure out how it was put together, and what it would take to make it myself. Then I do. My most recent "re-invention" is a (non-bubble) poly mailer. I ship things, but not often enough to buy a bulk amount of 100. And I thought it was ridiculous that all the pretty designer poly mailers consisted of about 20ish different patterns that EVERYONE uses - aka: none are very unique. So I figured out a way to make my own since trying to google a DIY tutorial comes up with NOTHING!
Anyways, haha, I digress! So I love to "re-invent" things. I also am a henna artist of sorts. (Another art I was tired of paying for someone else to do for me!) I use traditional methods and the fundamentals behind henna designs to create unique pieces of art that are more unconventional. Other than drawing on people's skin, I am always doodling new designs onto anything I can whenever I'm not studying. I've recently been into keeping blank ACEO/ATCs around for whenever inspiration strikes. Those are my form of ACEO/ATC, and I love sharing them! :)
What else...I am also a singer + musician. I haven't played in years, but I can play piano. Most days, I'll just pull out my uke though. I'm OK at both, but only learned to play the uke so I didn't have to wait on buddies with guitars anymore if I wanted/needed accompaniment. I am really mostly a singer though. My specialty? Love songs. The sadder, the more lovely + raw it sounds in my opinion.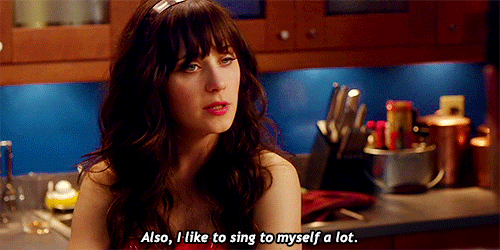 Thus, my childhood nickname "megsongbird" (and also my last name starts with "song...." hehe) I am always singing. Like....always...even when I don't realize it. Or whistling/humming if I'm shy around someone. I just can't stop really! I'm one of those people who believe that music really can make a difference in someone's life. And I could talk about that forever....but I'll spare you. ;)
The last art I use as a creative release that I think is important enough to mention here is writing. I love words. I love the power that finding the perfect words to describe EXACTLY how you are feeling/what you are describing has. It is the art that, if not written, you cannot see. Yet still, it exists. It's the transformation of single ordinary words into sentences...phrases...quotes that are extraordinary enough to be able to change a person's life. I think of it as a superpower (can you tell yet I'm a huge superhero nerd?), And with great power comes great responsibility, right? Use it negatively, and you can literally make someone feel so terrible that they end their life. But weave it beautifully enough, and you can inspire the fallen to rise up; the hopeless to look up again. You could bring someone back to life. Words...they are incredible and more powerful than most individuals care to realize. So yes - I write. And I spread hope. By whatever means I can. That is my passion in life, and at the root of every decision/choice I make.
I linked my writing Instagram up above. My writing is either the post itself, or a deeper explanation of the thought in the caption. Starting from the first post, it follows my journey from the end of 2016, when I was at my lowest point, until the present. It's just my little thoughts. :)
Now...from what I see looking at other accounts as examples...some likes + dislikes are in order!