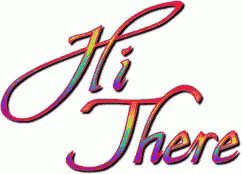 PLEASE NOTE: I am currently waiting for surgery on my foot. I have Accessory Navicular Syndrome and will be having an extra bone removed. The surgery should be taking place in Feb or March 2019. During this time I will not be taking part in so many swaps. My leg will be in plaster followed by a boot. I'll also be on crutches. I don't have a car, so going to the post office will be a challenge. If you're swaps are delayed during this time please bare with me 😊
My name is Laura. 35 from UK. I have three children and two cats. I live in a seaside town in Kent England. My house that I share with my three children and cats is located on a hill, with views of the sea in the distance, a castle and the local football stadium.
Our home has gardens front and back which I love. When we moved into the house the weeds were taller than me! Now it's lovely and I really enjoy planting various different plants and watching them grow. My favourite flowers are Fucsias, primrose and pansies. The idea behind my garden was to have perennial plants that flower at different times of the year so there is always colour. I think I managed to achieve that quite well. The back garden is where my children play. But this summer we had an inflatable hot tub, which we all enjoyed.
I don't work at the moment due to illness. I have a condition called Joint Hypermobility Syndrome, which causes alot of pain, frequent dislocation of my joints and sprains that take months to heal. I've also battled with Depression and Anxiety for many years.
I am not s people person. However if I'm friends with someone I am very loyal and trustworthy until the person upsets me and refuses to work through the problem. I have absolutely no time for two faced people. With me what you see is what you get. There is no hidden agenda. I'll help anybody, I'll listen and try to understand other people, but if I'm not shown the same courtesy and the issue isn't resolved then I'm done. If there's a problem, just talk to me and I'll try and resolve it.
I can't stand people who have bad manners. When I hold a door open and someone doesn't say thank you, it really annoys me.
👩‍👧‍👦👶🐱🐱