THEMES that bring me joy. A list in progress, I add more things often. Thank you for reading this list. and my dislikes.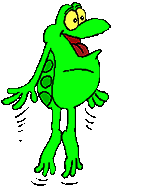 A- alligators, ants, animals, apple scented things, avocados, acorns
B- butterflies, black bears, brown bears, buttons, birds, borders for paper crafting, books, bats, Big hair women (atc), Bible verses, botanical images.
C- cats, coffee, cacti, clocks, clocktowers, crowns,
D- dogs, dachshunds, deer, daisies, desert in bloom, die cuts
E- elephants, eggplants, ESFP, emerald green
F- Fish, esp on atcs, I have not idea why, Flowers, fall leaves, flying pigs
G- GEIGO GECKO, green is my favorite color. all green atcs. Green plants
H- heather plant, Hawaii, Hair themed atcs, big flowing blue or odd hair, 80s hair, Please dont sent me Hair, but send hair in art. Hands, that retro pointing hand, (probably TIm Holtz) Hearts (both kinds) Handdrawn atc (made by you.)
I- inspiration,
J -Jackalopes, journaling, junk journals, Journals
K- kangaroos,
L- lemons. lace,
M- mice,
N- Notebooks, of various sizes, cool covers inspire me.
O- oranges
P- pumpkins but not jack-o-lanterns, Pumpkins scented things, Pumpkin spice things, postcard (see likes above), Playing card (5s, jokers, and Face card esp) Plants, postage stamps (used please)
Q queens, quilts, quirky
R- reading, roosters, rain
S- snakes are fine, I am not afraid. snowflakes, snowmen, sunflowers,
T- Tim holtz, trees, Tarantulas, turtles (land and sea) Tea themes, Tea, (see tea likes), tea cups, tea pots
U- umbrellas, USED postage stamps
V- vintage, Vanilla scented things
W- wings on people and dogs
X xenophobia depicted in art.
Y- yellow with another color, green or orange
Z -zebras, zentangles
Thanks for reading this far.