Updated as of: 10/18/2020
This is MY mailbox. I use it to send swaps on-time, if not early.
Partner/Coordinator communication will take place should this status change for any reason.
Missing Mail? Please direct message me BEFORE rating. I keep a photo-log of swap contents and packaging & will gladly resend when necessary.
Postage DUE? I have learned of this happening 3 times since joining SB. I'm sorry for the inconvenience, and will always reimburse with brand-new USPS postage stamps.
---
Please scroll to "DNS's" for simple review of Dislikes🛑
---
🌺Aloha!🌺
My name is Harmony Joy Cook🎶🎵
Yes, my biological parents are hippies/musicians. I am a Berkeley ☮️-born and NORTHERN California foster-system raised "love-child", who currently lives on the other side of the nation. I met & married my husband in the Sunshine State, while we were both active-duty Air Force. We have three children (2 daughters, 1 son). Being "Mama Bear" is my favorite part of life, and I literally enjoy 💙 Mother's Day more than my own birthday!🎁 That includes ALL my animals too! 😉
🐾 Our current fur-family consists of 3 canine rescues: Kyna (a Rhodesian Ridgeback & Basenji mix) and Ella (a Black Labrador & Pointer mix), plus a Pit-bull "grand-dog" named Luna🐾 I've always enjoyed animals, but especially loved horses & dogs!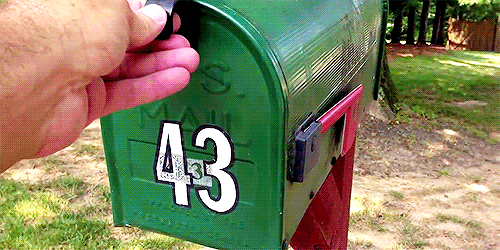 Whether furry or human my OHANA means everything to me.
Besides my "V.I.Peeps", I also enjoy many HOBBIES:
(indoor) Pressed Flower Craft (oshibana), Card-making, Coloring, Painting, Paper-making/marbling, Pottery, Genealogy, Crocheting, Face-painting, Dancing, Reading, Weaving, Watching Movies, DIY, Sewing, (beginner-level) Cross-stitch, Smash/Scrap-booking, and Art-Journaling (I own a Sizzix Big Shot Plus, Portable Tim Holtz Sidekick, & The Cricut Explore Air2)

(outdoor) Hula, Hiking, Shooting,Thrift or Estate Shopping, Horseback Riding, Rollerblading, Kayaking, Stand-up Paddling, Swimming, & Scouting (Boy/Girl/World). I earned my GSUSA Gold Award. Scouts changed my life in positive ways as a youth, and gave me recognition for things I was already doing. Although the program is ever changing, I remain a registered adult leader with my son's Scouts BSA troop. He's working toward Eagle rank, while I am actively working my "Woodbadge ticket". My Patrol is "Da Bears!"🐻

My current collections include: Vintage Scout Ephemera, Philately (postal stamps), Numismatics (currency), Deltiology (postcards), and Cartophilia (trading cards) to include ALL sizes & shapes of the 7-of-❤️'s playing card!

I enjoy listening to audiobooks & many different genres of music depending on my mood. My go-to genres are usually alternative, country, & reggae. I have an all-in-one Radio/CD/Cassette Tape/Record Player in my craft-room, and I 🖤 my vintage vinyl! I like to listen to MUSIC nearly all the time, and if not, there's usually a tune in my head!

I am most comfortable at the OCEAN where I can lose all sense of time hunting for SEA GLASS, smooth rocks, tiny shells, and sea beans!
I also enjoy spending quality time at libraries, museums, art galleries, or ceramic studios. This is because I REALLY enjoy learning, folk art & handicrafts. Prior to my military enlistment, I was a K-12 teacher, so I think experiential arts-n-crafts should always be a part of life for learning!
In my youth, I also enjoyed traveling the Americas alone and spent time living in Chile as a foreign exchange student! Now, I prefer to travel in good company, whenever possible. However, my current travels have been vicariously via postcards!
I 💜 snail 🐌 mail! 💌
When handwriting, PLEASE PRINT as I have difficulty reading some cursive penmanship.
NEATLY written or typed things are always welcome!
Some A to Z's of Me!
A: Albanese Gummi-bears (esp Pineapple flavor), Autobots, Avengers, Avatar-The Last Airbender, ATCs & APCs
(ATC Theme's I enjoy: Trees/Nature, Star Wars, Marvel, Disney FanArt, Fine Arts, Vintage, Cookie Monster, Harmony Bear, Oceania, & Sea Turtles!)
B: Big Hunk Candy Bars, Bears (Polar, Grizzly, Black, & Giant Panda) 🐼,💙 Blue (esp cobalt), & Bald 🦅 Eagles
C: Celtic Heritage, Clogging, Cinnamon Tea/Toothpicks, Chewbacca, Classic Mickey Mouse, & Cookie Monster
D: Daffodils, Dancing, Drum Circles, Drum Lines🥁(no, I do not play, but I enjoy percussion!) decoupage tissue/napkins
E: Earth 🌎, Elvis Presley, Eeyore, & Emerald Green💚
F: Friesian Horses, Fern Fronds, Fleur-de-lis⚜️ Fantastic Beasts, & Frangipani (plumeria flowers)
G: Groot, Guitar Picks, The Goonies & GryffinPuffs (I'm a Hogwart House Hybrid!) 😉
H: Hot Tamales Cinnamon Candy, 🐾Huskies 🐾, Hula (esp Ancient "Kahiko"), 💕Heart-shapes (esp in nature), Hibiscus, & Harmony Bear (purple Care Bear w/FLOWER belly badge)
I: Ireland, Icebergs, & Incredible Hulk
J: Jolly Rancher Hard Candy, Juke Boxes, Jade Green Stone💚, 🏀Jordan #23, & ⚾️Jeter NYY #2
K: Koi Fish, Kiwi 🥝 Fruit, & Koru Loops (like this one)
L: Leaf Rubbings, Lucille Ball, LEGO's, & Levi's
M: Marilyn Monroe, Millennium Falcon, Music Notes, Mulan, Moana, Merida, Monarch Butterflies 🦋 & Maple syrup/leaves 🍁
N: Norman Rockwell Art, Narnia Chronicles, & Notes w/my Name on them 😉
O: Orcas, 🦦 Otters, & Optimus Prime
P: Ponyo, Paddington Bear, Punky Brewster, Princess Bride, & 💜Purple Pansies
Q: Quail (above) & Quotes ( I collect positiveness to refer to when I need a morale boost!)
R: 🌈 ROYGBIV (spectrums-in-nature), Renaissance Art, Return of the Jedi & Redwood Trees
S: Simply Cheetos Puffs White Cheddar Snacks, ☘️ Shamrocks, Smokey the Bear, Solfège, Sheet Music🎼, Spinning Poi Ball, & Sea Turtles
T: Tigger, Totoro, Tie-dye, Textiles, Tartan, & Tribal Tattoos
U: Ukulele,☂Umbrellas (esp oil-paper wagasa) , & Uniformed Personnel
V: VW buses/bugs, Valkyrie, & Vintageitis!
W: Wolves, Wicket the Ewok, & Wyland Art (below)
X: Xylophones, X-rays, X-men (esp Jean & Logan), Xeruses 🐿 & "X" marks the spot (a pirate's life for me!) ☠️
Y: ☯️ Yin-Yang Symbols (they remind me to balance), Yoda & The Child
Z: Zebras 🦓, Zines & Zentangle
Thank YOU for thinking of me!