May 2020 Update It seems that I am able to send to some countries now, but only using surface mail. This means it will take a few months to arrive.
3.20.20 Update I'm having problems with sending mail to some countries because of the travel restrictions place on Korea due to the virus.
If I can't send mail to you, I will email a pictures of the card and mail it when mail services come back to normal. Sorry guys :(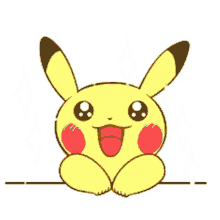 Hello everyone,I'm from Washington DC and currently living in South Korea. I've been living and teaching in Korea since 2014.
I like to do many crafts and love to try every hobby at least once. Some of the things that I like are:
Crochet,
Watercolor,
Coloring books,
Acrylic Painting ,
Watching anime ,
Movies and games,
Stationary,
Collecting (figurines),
Disney/Sanrio/Pokemon.
>
Favorite book:I don't really have one but I love to read murder mystery books.
Favorite movie: I love watching movies so it's hard to pick one. The lion king. Spirited away. Howl's moving castle.
Favorite games: I love to play many Nintendo games, so my favorites will be Mario, Legend of Zelda, and Animal crossing. I'm currently playing Pokemon Go.
I love many cute things and I love collecting plushies. My favorites are, Disney, Sanrio and Pokemon. I have a huge collection of Tsum Tsums. And if I find something that is cute I'll buy it 😁
For Sanrio, my favorites are Pompompurin, Cinamonroll, and My Melody. For Pokemon, my favorite is good old Pokemon #25 (Pikachu) but I buy any Pokemon plush that looks cute.
I love sweets and snacks. Candies, chocolates, cookies, any snack, I just love sugar. Favorites: Almond Joys (the blue pack), gummies, Twistlers. I love mint with chocolate like peppermint patties :)
My love for anime and games started when I was young. I got into anime when I watched sailor moon and Dragon ball Z. My favorites are Sailor Moon, Cardcaptors, Rurouni Kenshin, Neon Genesis and Fullmetal alchemist.
As I said before, that I love cute stuff so I like buying cute stationary and I love stickers.
I hope this is enough info to get people to know me a bit. I can't wait to start swapping. .