❤🤗❤🤗❤🤗❤🤗❤🤗❤🤗❤🤗❤🤗

~ ALL ARE WELCOME HERE!!! ~
~ ~ ~ I LOVE EVERYONE! ~ ~ ~
🤗❤🤗❤🤗❤🤗❤🤗❤🤗❤
~ Attention: ~ Some cities are still catching up! If 3-4 weeks to a month, go by & you haven't received your swap from me (in the US), please let me know; I'm more than happy to resend it. If it's international, please allow over a month, six weeks, or more. 😇's Also, if I should ever miscalculate any postage, please let me know and I shall reimburse you, as soon as possible! Thank you!
Please rate me straight away, when you can. ~ It's greatly appreciated!!! Thank you. I can get anxiety, not knowing if you've received my swap! Feedback is important & helps us grow, as well.
---
Now...
About me? Hmmm. Just another spiritual BE-ing having a physical experience here in this wondrous world of ours! My name is, Zaadia. I'm an empathic HSP & social introvert; I pick up on resonate energy frequencies everywhere, throughout my life. Therefore, I cherish quiet me-time to recoup. I'm married to my best friend, who entered my life after my only child was grown. (Experienced the single mom thing, when my son was three & forward. He's an adult now.) My son lives 1.5 hrs away & like most parents feel, I don't get to see him nearly enough, in this overly busy-designed life... I personally enjoy slow living & feel that's what we're all designed for, to explore our creativity & ultimately get to know OurSelves!
We currently have some TX land in the country, with plans of expanding, that backs up to a small lake below two sides of our land. (We're high up on a large wooded hill, so it's safe.) It's perfect for our small-cat sanctuary. (Which is outside, with separate quarters, so NO cat hair should be around any swapping stuff! Exceptions would be during occasional respite care or healing from s & n / altering, when we quarantine them in the bathrooms.) We've taken in a couple of feral families to give them a place to stay and still be Free. It's experimental & quite the experience in observing their behaviors with a whole family dynamic, unlike other humans who are quick to separate children from their parents! (Yes, male cats take an active role in parenting, given the chance! More on all that some other time; I'm working on a blog or book.) Cats parenting styles are pretty similar to humans, in many situations. We consider them our Family, too! I'm not fond of the word, "Owner," I don't believe in slavery. So we consider ourselves to be their Guardians and / or God-Parents; I even write it on any Vet forms!... Any cat toys, are always welcome! Especially, made from natural materials, that won't harm our eco system or watershed. T.Y.😸
We have furry & feathered family members: a whole kitty colony, a sweet black & white rooster (he's our 'Soil Amendment Associate', who luckily dodged a life of rooster fighting that he was born into! We adopted him from an elderly couple, who rescued him at three wks old, yet could no longer take care of him.) & a small green & gray parrot, whom I love all so very dearly and are especially important in our lives. (Please note: they are not around my potential swapping stuff and I trust you'll do the same, in kind, with the animals in your lives. Thank you.)
---
As for potential swaps...
=====================================
You are special to me! Your time, effort, presence and consideration when putting together a swap with me in mind, IS special to me! If it gets to me, arrives in our mailbox, tattered or whole, then I consider that to be special... so I will give Hearts!
I'm open to private swaps; feel free to contact me!
Please realize, with my health care background, I often practice hand washing with genuine sanitizing EO's & castille soap, so I stay away from the standard immune reducing toxic chemical cleaner brands!
I've also not licked a stamp or envelope, since the '80's or '90's, when I questioned the chemical component of the glue! I use the moist cloth & tape method, instead.
Please note: I'm the type who prefers quality over quantity, although I do have a lot to give & share from my own stash and may generously do so if I feel it may interest you. I enjoy giving surprise RAK's, especially for birthdays, or just because!
I also prefer practicality first (especially multipurpose things), before aesthetics in life, yet I also have exquisite taste and appreciate beautiful artwork / designs & the thought + care that goes into them. ~~~~~~~~~~~~~~~~~~~~~~~~~~~~~~ It was brought to my attention that someone thought I gave them "confetti", yet it was shaped punches, in a mini envelope. I personally don't like loose small objects falling out of my outer envelope, so I always put small punch-outs in some type of containment.
Also, I have given unused tray liner / food wrappers with a music print on it, from a Rock-n-Roll restaurant, which I had asked to purchase some clean unused ones from them for art projects. They gave me a stack of them, free! The music print on interesting paper, makes great background material. Just thought I'd state this, for those who may have freaked out over the restaurant's name on the Clean Unused tray liners. 😊 I believe in upcycling packaging, as long as it's already clean or has been cleaned well!
~~~~~~~~~~~~~~~~~~~~~~~~~~~~~~
❤😇❤🤗❤😇❤🤗❤😇❤🤗❤😇❤🤗
May is my Birthday month! So if anyone feels the desire to brighten my day & has the means to do so, the following are some extra special current wishes of mine. For more ideas see below this section, for the general ABC's of things I enjoy.
For many years in my past, I experienced abusive negativity on my birthday, especially during childhood; so then as an adult, I wouldn't celebrate it or let people know. Now, I'm turning that around & choose to celebrate me, after all! Thank you So Much, for anyone who can also! ❤🤗❤😇
Daphne's Diary, Thrive or Flow magazines (or paper lovers book) - any past or new issues.

Micron Pens - any; can't find mine since our move! Or something comparable.

Elegant Stationary Sets - whatever happened to finding nice stationary in stores?

Vegan Foods / Snacks from your country or area - my husband and I, love trying new foods, as long as they only come from plants!

A Letter from you about the last time you chose to be in space of Wonder & Awe! - Describe the moment and how you felt.

Tea, Botanical or Garden themed anything - especially if you have the time to create a flipbook (animated art story / message type or happy mail pocket goodie type), a full pocket letter or *ATC (regular or coin types, with your handmade artwork, infused with love!)

Wax Stamps / Seals / Wax beads

Antique brass metal picture buttons - esp. if it involves a cat, elephant, panda, dragon, bird or botanical anything.

Round metal, glass or ceramic knobs - like for drawers or cabinets

Crocheted Leaves - any pattern, sizes or colors (esp. turquoise, mint, aqua, green, yellow orange and lavender. Thank you!)
❤😇❤🤗❤😇❤🤗❤😇❤🤗❤😇❤🤗
=====================================
____________________________________________
The following is a Work-in-Progress, as I feel like making time, to do so. It's in no particular order of importance, just jotting things down, as they come to me. Things listed in Bold type, are merely meant to highlight the things that may be relevant for swaps or for those who wish to scan for ideas...
=====================================
# ABC's About Things I Enjoy:
A ~ Awe, Awareness, Address Labels!!! - always nice!, Animals (yet, NO animal skin prints, though, T.Y. Unless, the skin is still intact on a Live animal!), Art in general, ATC's (regular & coins), Appreciation, Acknowledgment, Abstract, Aprons, Anything TEA Related - if it has tea pots, biscuits, cups, saucers, tea bags or tags, spices, plants or flowers on it, then I Love it!; architecture, archeology

B ~ Beauty, Books - (yeah, I sniff them! Lol), I enjoy most genres (except for sappy-feminine-demeaning-romance-type-so-called-novels or horror), Bio-mimicry, Beaches, Botanical - anything! I Love Plants!!!, Bamboo - the plant & the fabric, boho, Birds, Butterflies, Bees, Bunnies, Bags - cloth (natural fabrics), Buttons - esp. fond of *old picture style antique metal types!!!!!!!!! Love them! I once tried bidding on one with a cat on a roof , surrounded by foliage. I didn't win and was super deflated, since it reminded me of our sweet Stealthy boy. Also, like wooden buttons, glass, coconut, or other plant derivatives and only shells from found unused nature discarded sources, Blankets - Old or new for our cat sanctuary, especially for during their respite care or squares to build a blanket, Beads - made of glass, stones, crystals, metal, wood, seeds or shells (NO plastic), for projects I'm working on, Baskets - hand woven of natural materials

C ~ Consideration, Connections, CottageCore!!! - Yes, please!, Castles, Caves, Cabins, Color!!!. - esp. Kelly green, turquoise, aqua, mint, lavender or aubergine purples, blues, gold, copper, warm dusty rose pinks, black & white, warm yellow & retro colors; Collages, Crochet, Coasters - handmade with your loving care is great, Canning Jars, chocolate (vegan only), Cats, Conservation, Cluttercore - I'm embracing mine! 😇, Coconut Water Powder - young, green & organic only; Calendula wax, Ceramics - esp. porcelain & stoneware, Calligraphy, Cherry Blossoms, Candles - only if it's from a natural wax with 100% pure therapeutic grade Essential Oils (no petrol based wax or artificial fragrance, please! It's toxic!), Camping, conservatories, Cob structures, Cotton, Color Crazy - locker hooking, Children's books - esp. Vintage & Beatrice Potter's work, Covered Bridges, Colored Pencils, Cameras, Crystals - any shape , size, or color, esp. the flat-back type for nail art or "hot fix" (I require A LOT for an art installation, so any spare that you have that you'd like to donate, will contribute to the project & is greatly appreciated. TY), Charms - esp. floral or botanical, etc., Chains - for charms or jewelry, Cardstock - Thick cardstock! Does it even exist anymore!?!?!

D ~ Double-sided tape!!! - I go through so much of it!, Doilies - esp. natural fabrics, "Diamond" Painting - it's like a meditative puzzle to me, Dragonflies, Dandelions - their So Nutritious & heal the soil, too! They only show up where there's a need to heal, then as the bring nutrients to the surface, the eventually move on!!! Nature is wonderfully designed! Don't you think?, Dates - the fruit & activities. Dates are another super food: they're also God's / Source / Nature's caramel-like candy, esp. Hawali dates. There's so many varieties!

E ~ The Earth, Energy, Electrons (esp. beneficial ones), Embroidery, * Eclectic*, Embellishments, Earthing - vital for our cells to properly Thrive, Envelopes! - esp. tiny, mini & decorative; Embossed - art and powders,

F ~ *Friendly Frequencies *, Fall, Flowers, Fruits, Farm - modern (not old western styles); Food Forests, Flora & Fauna themes, Fireflies, Fountain Pens

G ~ Gardens, Growth, Gin-Gins - double strength hard ginger candy or chews (love them!), Glass - colored, stained , marbles, flat glass gems, genuine sea-glass & glass making, just about any glass art!

H ~ History - esp. ancient, Hydropower, Handmade with Loving Care, Homeostasis, Herbs & Spices, Hot Air Balloons, Hemp - string, rope, fabric and seeds

I ~ Illustrations, Inks (any type), Inchies - show off your creativity micro-style!, Indian - both the culture and the food (vegan only, No Animal type ghee), Islands, Incense - Only 100% pure ! (No "fragrance types, which contain artificial chemical toxins) Sandalwood is my favorite, for it soothes my soul! ...and keeps the jerks away! I also love 100% Pure Dragon's Blood, Amber, Frankincense & Myrrh, etc.

J ~ Jewelry Making ~ funny thing is, I'm not a into wearing jewelry, as I am into making it to decorate others & things around me. Lol. Just love all that bling, beads: wooden, glass, crystals, even flat back genuine crystals (not into plastic, tho!), Jainism, Journals - esp. dot grid, Japanese - culture & food (vegan only),

K ~ Kindness, Knowledge, Knitting, Kawaii - the island, Kick It Up salsa mix, Kosher

L ~ Love, Listening, learning, Linen, Long Letters, Lighthouses, Lakes, Lotus - the whole plant (one of my favorites), Lace, Lanterns, Ladybugs, Loveliness

M ~ Magnetic Memo / Notepads, Music - esp. the 2Cellos, Celtic Women, easy listening, instrumental, uplifting & most types from my grand & great grandmother's era! Big band?(Yet, I also love JoYo's voice!!! Plus, some music from the 70's, 80's & 90's. Just not country [unless, John Denver is considered country] & no screamo or most rap!), The Moon, Map Postcards, Minerals - esp. love any rose quartz, amethyst, lapis lazuli, hematite, Shungite, Aventurine, Mushrooms, Mountains, Mid-century Modern / retro decor, Marbles (Think I have lost mine, may I have some of yours?!?!! Lol), Mechanical Pencils - esp. Metal types, Mug-Rugs

N ~ Nature, Nemophilist, natural fabrics materials & natural 100% pure essential oils (No artificial fragrances!), Needleworking, Notepads - long fridge type, Nutrtion, Napkins - elegant designed paper (for decopauging) or cotton / bamboo fabric types, Notebooks - love the pastel shades of the Public-Supply brand, Notecard sets, New (or gently used, ie: clean, dust & mold-free), Nautical, Native American - culture & food (vegan), National Parks,

O ~ Outerspace, The Ocean, Origami - esp. cranes, I'm going to hang any I receive in my special Zen-out room that has views of our lake,

P ~ The Planets, Pyramids, Photography, Photo-Mosiacs, Postcards - Prefer 4x6", because I like to keep my SB pc's in a vintage postcard album that I restored. If it's slightly over, I may cut it to fit, if possible. Love Linen types, Tea Anything! Botanical, Nature, Where's Waldo, Animals & other Art. I'm collecting state & country pc's ~ general areas / cities / lighthouses, waterfalls, maps & state birds. Currently, only have Map pc's from: California, Idaho, Indiana, Illinois, Utah & Virginia; State Bird pc's from: Iowa & Missouri - (No Ads, hotels, unless it's of a historical building & no raunchy, or crude pc's, please!), Pointillism, Pocket Letters, Pens - any full, nice quality & working, Philanthropic Spirit, People who Read Profiles!, Package-free eco-conscious stores, Pili Nuts - raw, Power Wraps by Gopals - & pretty much all their foods!, Plants!!! - love them, love nature!, Paperclips - shaped & jumbo (gold or copper, is nice), Poppies (one of my Favorites, esp. purple), Pressed flowers / leaves - art, stickers or as is, Pandas, Palm trees, Page Flags - esp. Magnetic clasping types, Pottery - especially porcelain & earthenware. I've been fascinated with pottery since I was a child watching my grandmother & wanted to try making (& firing) my own; yet haven't had any supplies to do it, so far. When my grandmother passed on, my mother got rid of her stuff real quick, rather too quick, actually!

Q ~ Quirky stuff, Quilts - any size: micro, mini to macro (even mug-rugs) & I'm especially looking for hexagons with a 7-sided elongated star in the middle for a quilt project for my son (he loves seven-sided stars). They can be any size or color(s), Quilling - the curled paper art

R ~ The Rain, Rainbows - Full Spectrum type, Reading - especially, reading what others want to share with me! (Love well filled out postcards, too!), recipes (vegan / plant-based only), RAK's, Return Address Labels, ribbons, regenerative bio-mimicry food forest Gardens, Rabbits, RV'n, Rewilding nature

S ~ The Sun, the Sea, Stones - esp. River rocks, Sustenance, State Bird postcards, Small-Cat Sanctuary facilitation, Sailboats, Seashells, solar power, spring, summer, Seeds - organic / non-gmo only (preferably heritage & something edible), Stationary sets - esp. cherry blossoms, Poppies, lotus', tea, kitty, panda, trees, mushrooms, cottage, garden themes; Sewing, Stickers - nice quality (Non-kiddie, emoji, or planner, or teacher related), Surprises, Stamps - mail, new only (I have plenty of used already, T.Y.) or wax seal or cling style art or sentiment stamps, Swarovski or Czech crystals - flat backed hot fix or nail art type, any sizes, Seven-sided Stars - the elongated type, Sakura, small eco-friendly communities, Shaped paper clips

T ~ Trees (Yes, I proudly hug them!), TEA!!! It's SO nutritious!!! - love most types, Loose or Bagged Manufacturer Sealed, especially Teekanne brand & Organic is best: Lady Grey, mostly Greens, Matcha, Oolong, Fruit, Floral & Herbal / Tisane or blends (Just please, Only Manufacturer Sealed & NO rooibus, honeybush, cassia-type cinnamon or artificial flavors! T.Y.), Tea or Hand towels - nice quality (no synthetic fabrics, please.), Totes (see bags above), Toys - for our kitties, small parrot & rooster; Tea Pots / Cups & Saucers - especially, unusual, whimsical, fun or elegant designs, Travel, tiny houses, Towels - any size, for our cat sanctuary, especially for during their respite care or bathing

U ~ UpCycling - in creative, clean, useful ways; Our Universe

V ~ Verdigris - love this color, Things with the letter, V on them, Veganism, Veggies, Videography, Vintage

W ~ Wonder, Wisdom, Writing, Whimsical, Washi tape rolls - or long samples of nice quality designs, winter, wind power, Waterfalls, Wax Stamps & Seals - actual and stickers, Watercolors!!!!!!!, whole foods, Wash/dish cloths - handcrafted is cherished

X ~ Xenagogy - of self-sufficiency (yes, I just looked up things that start with an, x [hehe] & it works out perfectly for this!), xenial, xenodochy, xenobiology (the study of how life began definition, Not manipulation of current systems!), xylographer, and I think I'm touched with xenomania!!!!!

Y ~ Your Courageous Creative Artwork!!!, Yarn - especially Cotton or Bamboo; I love Knitting things to share with others (mostly hats & scarves, which have been underutilized here in Texas, until this past winter! Lol! I am still branching out, as I'm not yet well versed in many stitches; I'm self-taught & only experienced with knitting & purl stitches, so far)

Z ~ Zentangles / Zendoodles, zeal, Zenfulness, **ZIA
For things I don't enjoy, see the " Not a fan of / don't have a use for: " section, below this...
❤🤗❤🤗❤🤗❤🤗❤🤗❤🤗❤🤗❤🤗
...
❤🤗❤🤗❤🤗❤🤗❤🤗❤🤗
Lovely Swappers Elevating Happy Mail!!!!!!!
~ My section to highlight & honor those lovely Spirits, whose amazing thoughtful kindness deserves acknowledgement! Discovered these Lovely Peeps during regular swaps! I may not be able to write back straight away, so I've set up this Wall of Fame; I'm So Grateful for you!!! ❤ 🤗❤
~ Megan1230 ~
~ Kizzlet's ~
~ Autist ~
~ EchoLima ~
=====================================
~~~ The Amazing A3's!!!!!!!!! ~~~
Astonishing Angels of Awesomeness
~ My work-in-progress section, to highlight those Amazing Spirits, who've gone out of their way to either Thank me with surprise Happy Mail, or Random Acts of Kindness, or "Angeled" a swap (see below). I am So Grateful for You!!! ❤ 🤗 ❤
~ Cajiky ~
~ EchoLima ~
~ MissCorina ~
=====================================
Even though, I feel that I must add the following, please know that I have way more Likes, than things I dislike, in life. So if you put your heart into a swap, I'll know & Love it!!! If something on the list below, should make it's way to me, I'll pass it on, unless it's repulsive or harmful! . . . In which case, I shall neutralize it and banish it from this plane of existence! 😝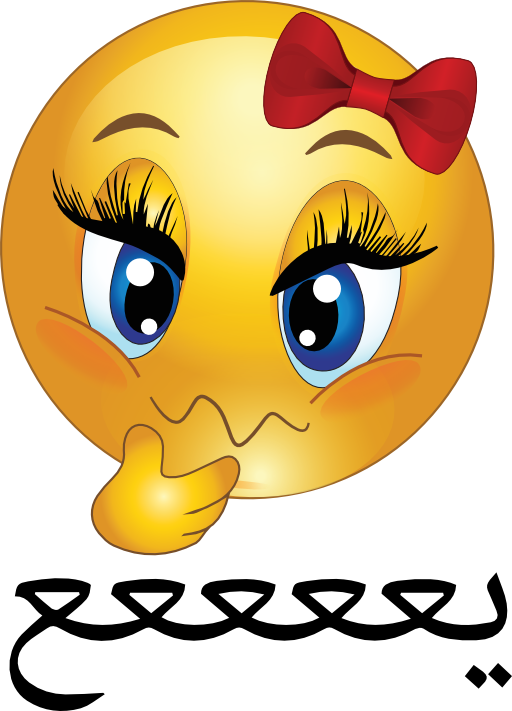 =====================================
Not a fan of / don't have a use for:
- The 3 D's - see below.
- Smokers! ~ Learn to Love yourself! (If you are truly ready & are coachable, contact me & I'll offer beneficial, loving, no bs advice... for free!)
- Any animal products, obtained from the murderous slaughter of animals or thievery of their nourishment! (This includes recipes, using animal flesh or their other body parts, etc. Also, any animal skin prints or things depicting such, unless it's still representative of residing on a living animal.)
- Loose Glitter! - it's terrible for our environment & hurts animals! (Only sealed, adhered, glued or contained eco-friendly loose glitter, please!
- Gum
- Sports or other forms of Divisive Competition activities / behaviors - this shallow practice is detrimental to ones spirit & lowers vibrations, which perpetuates disconnection & feeds parasitic entities!
- Alcohol - as a beverage or anything promoting it! Original alcohol was equal to what we know of today as kombucha; as time went on, it was made stronger by fermenting longer & today it's very detrimental to body, mind & spirit.
- Horror - *Like alcohol, it invites soul-sucking disembodied entities, that feed off peoples negative emotions / frequencies & stress hormones! I can see, feel & observe this, when people subject themselves to such dense, nearly-stagnant vibrational activities! It, therefore, holds spirits back from discovering their full divinity of gifts! Why do that to yourself, or others? It's so sad to witness!!!!!!!!!
- Rooibus, honeybush or cassia-type-cinnamon teas
- Ad cards, raunchy, crude, hateful, ugly attitude Postcards (or superficial, not much effort, generalized messages, examples: just saying "Hi, Hello, Greetings or happy swapping" & nothing else ... saddens me!!!Please make an effort! ~ I do! If you're stumped, tell me three random fun-facts about yourself or where you live.)
- Cheap-quality stickers / washi or paper (especially, no kid / teacher / reward or planner types)
- Licensed characters, cartoons or anime - except for Beatrix Potter, (Although, I do have an appreciation for these things, yet don't have any use for such presently in my life; like tattoos, I can appreciate the art, yet have no use for it on a personal basis. Make sense?)
- Commercialized holidays (ie: traditional types, pretty much all of them, these days! Although, I may participate in swaps that are related or give such items away. I do especially enjoy general seasonal things related to fall, winter, spring & summer)
- Polyester or synthetic fabrics, yuk!!!!
- Artificial Flavors or Chemical Fragrances (They're loaded with Toxins, hormone disrupters and lower the immune system!)
- Dust, mold or smoke smells!
- Nonsensical Fear-based lifestyles & deliberate ignorance. (Choosing to feel Love, make efforts at Understanding with Connection & Self education are the Keys!!!)
- Flakers!!!!!!! - unless there's some dire situation, it's unnecessary and mean to do to someone! Communicate with me, if something has come up! I am a flexible & forgiving person, which can usually work something out.

~ ~ ~ The 3 D's: ~ ~ ~
(Disheartened Deflated Disappointments)...
=====================================
Tea Swap(s) I've yet to receive from: 😢 If & when, I should ever actually receive them, or if they're ever Angeled (hint. hint.lol)... Then I shall remove them from this list.
Tea for Thee # 89 ~ I sent concerned messages to both my partner & the coordinator. No response from my partner, who has also not been back on SB. (Sigh) Coordinator responded later, with suggestions of what I already previously did & had already appropriately rated the partner. I informed that I already had. No further response.
~~~~~~~~~~~~~~~~~~~~~~~~~~~~~~~~~~~~~~
Really didn't want to go here, yet it seems that some people may require this insight! **. . .**
Re: veganism & certain partners:
There have been those who feel the twisted need to send me things, that depict what they think is anti-vegan, as a passive aggressive statement! (Those of you who've done this, well, you know who you are! I can sense your intent & have discharged your negativity with neutralizing prayers. I can smell the level of ones ego parasite, too, and it reeks! You are forgiven. Yet I feel that you should know this, for it's just as much a message for you, too)...
It saddens my soul, knowing the energy space they are in and the parasitic ego that's driving them! See based on my observations & experience in our world, those who blindly insist on feeding their parasites whilst feeling some sort of misguided high (thinking they are right), will eventually fall when they finally chose to BEcome Aware! They shall see the bigger picture. The higher one subjects themselves to, the harder they will fall and knowing the pain they shall experience saddens my soul. Whilst knowing this & the space they choose to be in now, I also feel sorry for them.
Some have thought of my perceived gifts as being witchy & become afraid, yet I don't want anyone to fear me! I don't want one to have any fear, at all. Fear clouds ones vision! ... & stagnates the soul!!! My message here, is about moment by moment, choosing to remain in a space of wonder, awe, love & connection with Our World!!!
Funny thing is, all those meat products that some anti-vegans think are so great to try to shove in our faces are easily made vegan! You think I don't enjoy the taste of eggs, cheese, burgers, hot dogs and other meats? I do like the taste. That's not the issue! Those products are only tasty because of the seasonings added, which can be used in plant-based recipes!
I have multiple reasons for choosing to be vegan and I AM Thriving Well, because of it! So instead of those who are being judgmental, trying to push their misguided beliefs or Speciesist religion onto me (I don't push my beliefs onto others!!! Not all vegans are fanatics! I may freely educate, those willing to learn & share my perspectives, though!), Instead why don't you simply ask me why?!?!??? . . . Part of my why, just may surprise you! Yet if more people knew about it, they'd mostly likely Thrive Well, too!
This concludes my debriefing! ~ Thank you for reading it! . . . And if you read my whole profile, kudos! ~ I Celebrate You!!!!! Wow! Thank you!!!!!!!!!
~~~~~~~~~~~~~~~~~~~~~~~~~~~~~~~~~~~~~~